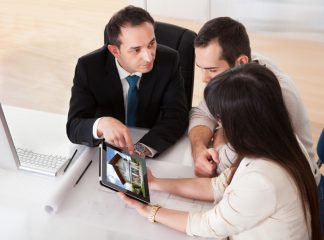 New draft guidance has been published by the National Trading Standards Estate Agency Team, instructing agents on how to comply with Consumer Protection from Unfair Trading Regulations 2008 (CPRs) and the Business Protection from Misleading Marketing Regulations 2008.
It says that should a customer "provide you with information you know, or should reasonably have known, to be inaccurate you should inform your customer that the information is inaccurate and ask them to clarify their position as you may breach the CPRs."
The guidance also defines a "transactional decision" as not just being a customer's decision as to whether they use an agent's services or to buy a property. It says: "It could, for example, be a client's decision to accept an offer, or a buyer's decision to enquire about a property, commission a survey or instruct a conveyancer."
However, it also explains that at the start of the marketing process, "you are not expected to research issues that are outside your line of business." For instance, any issues that a conveyancer or surveyor would inspect.
Although, if an agent has been "put on notice" about such information, or becomes aware of it, "you cannot ignore or suppress it" and details should be disclosed straightaway.
Issues that could have an effect on the prospective buyer's decision should be "provided as early in the marketing process as possible and not left until a potential buyer expresses an interest in a property." This includes potential nearby developments.
The full draft guidance can be found here: http://pstatic.powys.gov.uk/fileadmin/Docs/Estate_Agency/NTSEAT_guidance_on_property_sales_-_June_2015__draft__en.pdf.