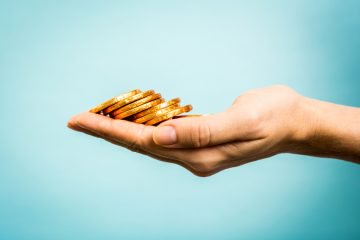 Online estate agent eMoov is marching towards its £1m crowdfunding target, hitting the halfway mark yesterday after its launch on Friday evening.
The fundraising effort had hit £507,380 yesterday afternoon, from 51 investors, with the highest single investment of £250,000.
eMoov will give 5% of equity in return for the £1m it is hoping for, valuing the firm at £20m.
Its business plan states that the company has the potential to be valued at £128m. However, it is currently losing money.
In its Crowdcube pitch, eMoov says that it made pre-tax losses last year of £751,941 and expects pre-tax losses this year of £2,003,377.
Next year, it is predicting pre-tax losses of £2,246,717, which will slow to losses of £442,909. In 2018, it forecasts pre-tax profits of £10,681,744.
The pitch states that eMoov was founded to "disrupt a broken, anti-consumer property industry" and expects online market share to hit 50% by 2020.
It says that in July, 341 properties received 533 offers, leading to 246 sales. It also claims that 48% of leads convert into listings.
The firm hopes to grow listings from a current 3,529 to 40,768 by 2018.
The business plan says that within the top 30 online agents, eMoov is a market leader, with a 16% share of all online listings.
It notes that Purplebricks has achieved five star ratings from 85% of its customers, but HouseSimple has poor customer reviews and weak technology.
It describes Tepilo as offering "poor customer service". Estates Direct apparently has "very poor ranking and listing volumes, they have also priced themselves out of the market".
Allegedly, Hatched has "problems with senior management, no SEO, very poor tech and lack of automation, mainly lettings focused".1
In the pitch, eMoov reveals plans to expand into the lettings sector within the next two years, hoping to double the size of the business.
Its exit strategy states that the company will either float on the stock market or sell to a trade buyer within three to five years.
1 http://www.propertyindustryeye.com/money-rush-online-agent-emoov-raises-thousands-within-hours/