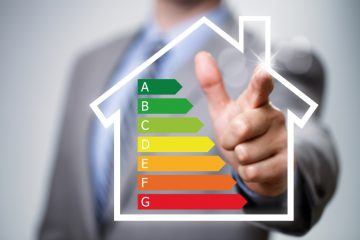 The Government is seeking views on proposals to raise energy performance standards for the private rental sector (PRS) in England and Wales.
The consultation includes information on proposals to introduce changes to the sector to help meet energy efficiency targets. The Government states that it is committed to upgrading as many PRS homes as possible to an Energy Performance Certificate (EPC) rating of C by 2030.
The Government's plans include:
Reducing energy bills and increased comfort for tenants and supporting delivery of our statutory fuel poverty target of EPC C by 2030
Potential property value improvements for landlords
Delivering carbon emission savings over Carbon Budgets 4 and 5, making progress towards our net zero target
Timothy Douglas, Policy and Campaigns Manager for ARLA Propertymark, has commented on the consultation: "On the face of it these proposals simply do not take into account the state of the UK's housing stock.
"We all want to see more energy efficient homes, but the new rules and requirements must be realistic and achievable. Landlords and their letting agents are already taking the brunt of tax changes and many are providing support to tenants with COVID related arrears.
"A simplified exemptions regime and additional financial support must be made available otherwise the measures in their current form, will not be achievable and that would mean further reductions in the supply of rented accommodation available."
Martyn Reed, Managing Director of Elmhurst Energy has commented: "As the Government has acknowledged, the PRS has some of the worst performing properties with 67% of PRS homes currently rated less than EPC band C.
"This move to improve the energy performance of PRS homes, began two years ago with the regulations stipulating that PRS homes should meet EPC band E. Elmhurst always believed that this was just the start of the journey and are pleased to see that the Government are considering a tightening of restrictions to not only improve the energy performance of PRS homes but also to reduce fuel poverty.
"Elmhurst's Domestic Energy Assessors are well placed to help in this area, as they can identify the current energy rating of a property for landlords and property agents and can recommend potential improvements/next steps."
The consultation is scheduled to close on 30th December 2020. You can read and respond to it on the Government website: https://www.gov.uk/government/consultations/improving-the-energy-performance-of-privately-rented-homes.