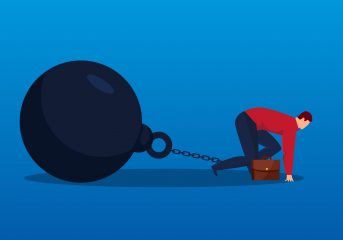 Political turmoil in the UK has lead to caution on both the part of buyers and vendors this month, according to Home's December Asking Price Index. 
This cautious attitude is not just affecting buyers and sellers; renters are facing a shortage of choice due to falling stock. The supply of rental property is down 13% compared to last year. It's even worse in London, where the rental market has been hit by a 22% year-on-year fall.
The low level of choice has driven rents up at an extreme rate, with some boroughs showing a 10% increase or more.
In the worst affected area, Wandsworth, renters need to scrape together a whopping 20% more per month than in the same month last year. 
It has also been shown in the Index that these rent hikes aren't limited to London. The country as a whole is showing rent increases. The South East is up 6.2% as a whole and is expected to continue to rise in 2020. Meanwhile, the North West and Yorkshire have increased by 9.6% and 11% respectively.
The turmoil does not seem to have spread to house prices. They are holding steady with just a 0.3% drop since December last year. However, low interest rates may be to thank for the current relative stability in home prices, as very few vendors are forced to sell.
What's more, with talk of a possible rate cut by the Bank of England early next year, given any potential election outcome, vendors (and buyers) are content to play wait and see.
Whatever the case, by the time you're reading this article, we will either have a new PM or the current one will be in a firmer position for the next five years. Soon, movement will return to the property market.