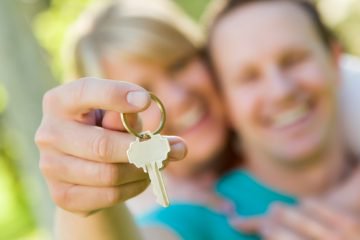 If Labour wins the general election next week, they will abolish letting agent fees and introduce longer tenancy agreements and rent caps within a month.
The planned regulations would be announced in the Queen's Speech on 27th May.
Yesterday, Ed Miliband revealed Labour's private rental sector policies and today he will uncover the withdrawal of Stamp Duty Land Tax for first time buyers purchasing homes worth up to £300,000.
Mr. Miliband explains that the immediate action is necessary to avoid "massive" rent increases. He would like to help the 4.5m privately renting households who are "struggling to meet the costs of putting a roof over their head" and stop them being "ripped off".1
It is believed that by abolishing letting agent fees charged to tenants, renting households would save £625.
Under a Labour government, three-year tenancies would be common, in which rents could not increase over the CPI measure of inflation, which is 0% at present, however rents could decrease.
Rent caps would not apply to tenants who have agreed short-term tenancies, such as students.
Labour would give tenants the right to find out what the previous tenants paid. Mr. Miliband believes that this will give them more negotiating power.
Even in a three-year tenancy, landlords will still have to give tenants two months' notice and have "good reason"1 to ask the tenant to leave.
Mr. Miliband has also revealed that landlords who do not adequately maintain their rental properties would lose tax relief, or wear and tear allowance, which allows them to offset 10% of their annual rental income.
He says: "This is a plan for a stable, decent, prosperous private rental market where landlords and tenants can succeed together."1
Head of Policy at the Royal Institution of Chartered Surveyors (RICS), Jeremy Blackburn, says that rent controls could damage the private rental sector.
However, Director of SpareRoom, Matt Hutchinson, says that the policy will win votes. He believes tenants will "welcome anything that keeps rents down. But with rents having risen faster than sales over recent years, the real damage has been done."
He adds: "Fixing rents for three years won't be popular with landlords, but it'll get a thumbs-up from renters."1
Mr. Miliband will announce today: "It is simply too expensive for so many young people to buy a home today, saving up for the deposit, paying the fees and having enough left over for the Stamp Duty. So we're going to act so we can transform the opportunities for young working people in our country.
"For the first three tears of the next Labour government, we will abolish Stamp Duty for all first time buyers of homes under £300,000."1 
1 http://www.propertyindustryeye.com/legislation-to-outlaw-letting-agent-fees-could-be-just-one-month-away/