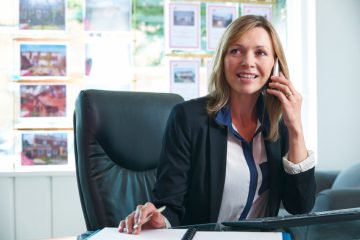 EasyProperty has announced that it is to explore the possibility of exporting its online agency business model out to other countries.
Chief Executive Rob Ellice said that his agency, which operates in the residential, lettings, sales and commercial property sectors, has been considering ventures in the United States in Germany. It has also looked at business opportunities in Australia and in New Zealand.
Overseas interest
Earlier in 2015, easyProperty's former chief marketing officer Chris Welch said that the firm had received contact from firms in the Middle East, the Far East and Scandinavia.
'The British housing market is near the tipping point-more people than ever before are considering online sales and lettings,' commented Mr Ellice. 'A lot of people from other countries are looking at how we're achieving that,' he continued.[1]
Just this week, the firm launched a new advertising campaign to mark its move into residential sales. 'Consumer behaviours have changed,' continued Welch. 'No one walks into an estate agents' office any more to begin their search for a property. Home-sellers are better-educated and more knowledgeable than ever before and are realising there are alternative options that give them the same end result as a high street agent at a much lower cost.'[1]
[1] https://www.estateagenttoday.co.uk/breaking-news/2015/9/easyproperty-eyes-taking-online-agency-structure-into-foreign-markets