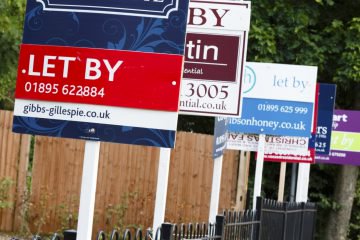 An interesting scheme regarding the ban of letting agents' boards in certain parts of a town has been described as a success. The ban, voluntarily imposed in part of East Reading and the University area, was in place between October 2014 and March of this year.
Such was the success of the trial, the ban could yet be made permanent in other parts of the region.
Proliferation
The local councillor for the region, Tony Page, has already met with local agents to discuss the potential move. Discussions covered how the area had apparently been proliferated by scores of 'To Let' and Let By' boards, purposely left outside properties to try and attract students all year round. A survey by Reading council found that before the trial scheme, there were as many as 180 boards displayed in the area.
Proposals for a blanket ban will be discussed further on July 15th. Any further pilot scheme would see agents invited to sign up to another agreement. It must be noted that was ban would not apply to 'For Sale' or 'Sold' signs.
Mr Page stated that, 'the council's monitoring of the pilot scheme found it was largely successful and the proliferation of lettings boards experienced in recent years did not appear.' He continued by declaring, 'I know the temporary ban has made a real difference to residents in the area and I'd like to thank all the agents who co-operated and complied with the voluntary agreement.'[1]
[1] http://www.lettingagenttoday.co.uk/breaking-news/2015/6/lettings-board-ban-to-be-extended-and-made-permanent