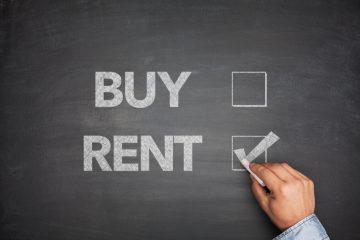 Almost a quarter (22%) of households in the UK now rent their homes from private landlords, according to new research from independent think tank, ResPublica.
Renting has become the only affordable option for many people in recent years, as house prices have continued to rise much higher than wage growth, particularly in London and the South East.
Homeownership was the focus of the Conservative Party conference last week, but levels have now dropped to pre-1985 levels, when 61% of households owned their own home. Find out more about what David Cameron pledged: /prime-minister-to-promise-200000-starter-homes/
In 1985, the government, under Margaret Thatcher, had a plan for nationwide homeownership, encouraging council tenants to buy their homes through the Right to Buy scheme. The vision was to give people more independence and personal responsibility.
Although this was successful at the time, renting has become much more attractive in the last few years, as employment insecurities and personal finances have been hit by economic conditions.
Now, young people are moving around more for work and self-employment – currently at a 30-year high – is continuing to rise.
Director of ResPublica, Phillip Blond, states: "Lady Thatcher's vision of an economy with widespread ownership has not yet been realised.
"This is a major fault line in our society because where there is ownership there are stakeholders creating decent civilised communities.
"If we want people and places to flourish, we must have mass ownership. It is only where there is ownership that people want to protect and care for what they own, creating a legacy for themselves, their children and their communities."
He continues: "At the moment, we are failing to extend economic ownership to everyone, ownership is an unrealisable dream for too many.
"Welfare has failed to save the poor from their lot, only the possibility of mass ownership offers the possibility of ending poverty, this is our dream and this should be the aim of all our policy."1 
The think tank's report also highlights the significant decrease in the percentage of people renting council homes, as the private rental sector has grown.
Self-employment has increased from 11.5% of people in 1985 to 15% in 2014 – representing 4.6m individuals.
ResPublica notes that this rise could be causing income insecurity, as the average earnings from self-employment has been declining. It reports that the typical wage of a self-employed worker fell by 22% between 2008/09 to the end of last year.
1 http://www.landlordzone.co.uk/news/almost-a-quarter-of-uk-households-now-rent-privately