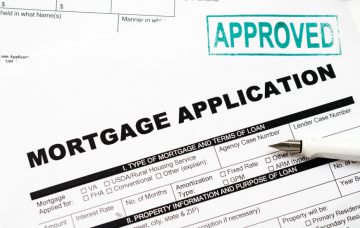 Aldermore has updated its whole range of buy-to-let mortgages, launching new standard and specialist products for simple and complex cases.
The products are aimed at all types of brokers and landlords, including limited companies.
The main aim of the overhaul is to put Aldermore's residential and commercial buy-to-let products under one scheme. Now residential mortgage brokers and landlords will have access to a wider range of products, from the standard selection for individuals with one property, to the specialist collection for limited companies, Houses in Multiple Occupation (HMOs) and multi-freeholds.
Likewise, commercial mortgage brokers and landlords can now benefit from the standard range, including two, three and five-year fixed rates from 4.18%. The maximum loan-to-value (LTV) available is now 80%, up from 75%. These deals were previously unavailable to commercial mortgage consumers.
The specialist selection allows residential mortgage customers to access a different range of products, aimed at more complex cases. These include two, three and five-year fixes from 5.18% and variable rates from 4.93%.
A recent study by Aldermore revealed that 84% of intermediaries believe that lenders should be more innovative in an effort to meet the varied needs of landlords.
In the survey of 323 intermediaries, Aldermore found that 63% of respondents think that landlords are faced with too many restrictions from lenders.
Additionally, 29% of intermediaries said that lenders seem reluctant to lend to landlords and 53% believe that lenders don't do enough to support the needs of the changing buy-to-let sector.
Group Managing Director of Mortgages at Aldermore, Charles Haresnape, comments: "The revamp we have introduced today across our entire buy-to-let mortgage range clearly demonstrates our commitment to the buy-to-let market and shows we will not sit still.
"Our new range covers the full and broad spectrum of buy-to-let, from the simple to complex, catering for all types of broker and landlord, including those companies that own buy-to-let property, which is a feature that may be more attractive to some borrowers post the recent Budget changes.
"These changes have been introduced in response to feedback from our broker and landlord customers. As a relatively new entrant to the banking sector, it is imperative that we listen to our customers' needs and we are constantly looking at ways to innovate and evolve."1 
1 https://www.landlordtoday.co.uk/breaking-news/2015/7/aldermore-revamps-btl-mortgage-range