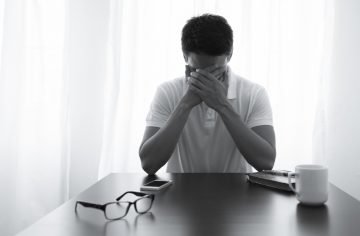 Housing charity Shelter has responded to criticisms of facts it included in press releases put out recently, regarding tenants who have been victims of abuse from their landlords.
Last week, Shelter revealed in an England-wide press release that 125,000 tenants in the private rental sector have faced "harassments, threats or assault from their landlord in the last year alone."1
It also put out other press releases, including one specifically for the North West and another for the Midlands, stating that around 100,000 and 120,000 tenants respectively had experienced "an act by
their landlord that could have resulted in legal action."1
Read more about Shelter's tenant helpline here: /shelter-receives-17000-complaints-about-landlords-in-just-a-year/
Chairman of the Residential Landlords Association (RLA), Alan Ward, wrote to Shelter's Chief Executive, Campbell Robb, accusing the charity of quoting figures in the releases that do not add up.
The letter says that the RLA "condemns any landlord who engages in such activity and believes that those who are in any way violent or aggressive have no place in the sector."
However, Ward continues: "Given the serious nature of the issues you raise, it is deeply disappointing that the figures you have produced do not add up.
"As an example, whilst noting in your England-wide press release that over 125,000 tenants have been affected, in your release for the North West, you argue that 100,000 tenants are 'experiencing an act by their landlord that could have resulted in legal action', whilst in the Midlands the figure is set at 120,000 tenants.
"Given that in these two regions alone the total number of tenants affected exceeds the 125,000 England-wide figure, I would be grateful if you could indicate where these numbers have come from.
"Have they come from extrapolating them from the much smaller survey sample taken by YouGov?"1
Shelter has now clarified the issue.
A spokesperson says that it is unlikely the charity will issue a public response to the personal letter, but insists that the statistics used in the England-wide press release, regarding harassment, threats and assault, were different from the figures in the regional releases, which relate to incidents that could have resulted in legal action, such as poor electrics.
They add that the letter has not yet been received by Shelter, but a personal response would be sent if and when it did receive it.
1 http://www.propertyindustryeye.com/shelter-hits-back-at-rla-criticisms/