Rising tuition fees have seen university admissions fall by 7% in comparison to last year. The drop in student admissions has also had a knock-on negative effect on the growth of student rents.
Value
With this said, figures suggest that students renting in the private sector still gain better value than those staying in halls of residence. A student flat share room has risen 3.9% in cost in the previous 12 months. This is in comparison to a rise of 5.5% for students living in halls of residence, where average costs are nearly £1,200 greater per year.[1]
Research from website EasyRoommate suggests that the average cost of a student flat share room has risen by 3% in the previous annum. Students across Britain's most popular university cities now pay around £345 per month, up from £332 last year.[1]
In comparison, average rent prices for non-student flat share properties have risen from £409 to £440, a growth of 7.6%.[1]
Rising fees, less degrees
The dip in applications for higher education places comes as tuition fees of up to £9,000 move into effect for the 2012/13 academic year. On average, tuition fees across the biggest university towns and cities stands at £8,305, so it is little wonder that applications have fallen.
EasyRoommate director Jonathan Moore, said that the astronomical fees were the final straw for undecided students. Moore said: "The rise in tuition fees and the prospect of a debt mountain on leaving university was the final nail in the coffin for many would-be students.
"The drop in applications has eased the pressure on student accommodation and this has caused rent rises to slow compared to the wider market. Something that will be very welcome to cash conscious students and parents."
Halls
Many students prefer the security of halls of residence, particularly in their first year as an undergraduate. However, prices of halls have risen by 5.5% across many large university cities, from £3,827 to £4,035 last year.[1] Moore suggests that the rise in prices of halls is a major factor for some students deciding against further education.
Moore states: "Halls of residence have many advantages and can be a great social hub when first starting out at university. But as the cost of studying climbs ever higher, more and more students will be considering their options in order to save a few pounds.
"Demand for amenities such as wi-fi, en-suite bathrooms and double beds has caused halls of residence costs to grow faster than average student flat share rents.
"While flat sharers don't tend to get bills and cleaning costs included in their rent, the more people you share with the wider you can spread these expenses. And with the cost of university rising higher each year many students will be exploring every avenue they can to try and save money."[1]
[1] http://www.landlordtoday.co.uk/news_features/Growth-in-student-rents-slows-as-admissions-fall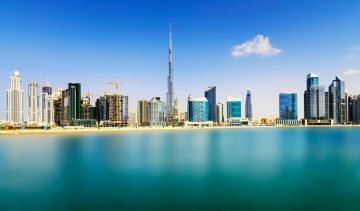 Why First-Year Students are Shunning University Halls
A growing number of first-year students are opting for private, more luxurious student accommodation, rather than the traditional halls of …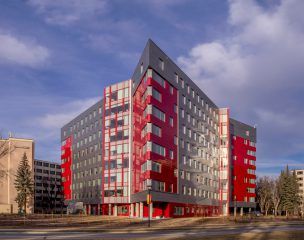 Private Student Landlords Left Behind as Private Halls Investment Grows
Private student landlords are being left behind as investment in private halls of residence continues to soar, according to lettings …