Scottish renting conditions have been named the worst in the UK following a study of private tenants.
The research, conducted by boiler firm Help-Link in partnership with eviction specialist Paul Shamplina, revealed that a quarter of tenants in Scotland described their current renting conditions as a "nightmare".
Around 24% of Scottish tenants are unhappy with their renting conditions – higher than anywhere else in the UK.
Last year, Citizens Advice Scotland received over 6,000 complaints, with evidence of landlords failing to meet their legal obligations, refusing to conduct basic repairs, and even bullying or intimidating their tenants.
And the situation doesn't seem to be improving.
Six landlords in Glovanhill, Glashow – the area represented by Scottish First Minister Nicola Sturgeon – have been banned after their licenses were withdrawn. They now face criminal prosecution with fines of up to £50,000 if they attempt to let their properties.
The area has been dogged by reports of slum homes and rogue landlords, including investors continuing to let their properties despite being banned.
In some cases, rogue landlords in the area are said to have advertised property for rent that they do not own and which is due to be demolished. Victims paid deposits and rent before losing their money.
In Scotland, all private landlords must be registered.
The six landlords in Glovanhill were found to be unfit to rent out property by Glasgow City Council's licensing and regulatory committee.
Five of the landlords failed to provide a range of certification, including Energy Performance Certificates and Gas Safety Records, and confirmation that their tenants received information packs.
There were also concerns about the conditions of the properties, following inspections by council officers.
Hamid Akram, Tauheed Hussain, Mohammed Adnan Hussain, Shakeel Shahid and Simon Tsang own seven properties between them.
The sixth landlord, Johar Mirza, was banned from the register following his conviction for assault with intent to rape and for letting properties that failed to meet the tolerable housing standard.
If you are a landlord in Scotland, you must ensure that your tenants' renting conditions adhere to the standard encouraged across the private rental sector – do not fall foul of licensing rules!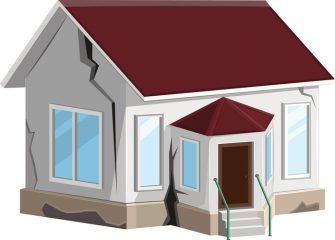 London Landlord Fined for Potentially Dangerous Housing Conditions
Willesden Magistrates' Court has fined a London landlord for poor and potentially dangerous housing conditions, following a prosecution by Brent …