Due to the massive demand on the private rental sector, the Scottish Government is working alongside letting agents to form new regulations and methods of improving the sector, for landlords and tenants alike.
Additionally, the Scottish Government is planning to invest in the construction market, to attempt to relieve the housing crisis, and make more affordable, high quality property.
At a joint Shelter Scotland/Scottish Association of Landlords event, housing minister Margaret Burgess discussed the proposals.
She says: "Scotland enjoys a thriving private rented sector, and I am eager that it continues to grow in a way that meets the needs of every tenant and landlord. Letting agents play an important role in managing private rented properties. We want to ensure that all letting agents meet the standards of those that provide the best service. By working together with letting agents on further regulation of the industry, we will help to ensure private rented accommodation is of a good quality and well managed, benefitting both tenants and landlords.
"One of our key challenges is to address the growing demand for private rented housing, from short term flexible rents to longer term tenancies. This strategy commits us to consulting in the near future with all stakeholders to examine the suitability and effectiveness of the current tenancy regime, and we will consider legislative change where required."1
Director of the housing charity Shelter Scotland, Graeme Brown, went on to say: "Scotland's PRS [private rental sector] is changing. Over the last ten years the number of families with children renting privately has doubled.
"However, the laws and rules were created with students and young professionals in mind, not the 75,400 families with children who now rent privately. With that number set to continue rising over the next ten years, now is the time to rethink renting in Scotland.
"Scotland needs a PRS that is affordable, safe, secure, and fit for families. A sector that provides long-term, high-quality homes for those who need them, and lets families put down roots in their community. A sector that rewards professional landlords and letting agents that play by the rules and a sector shaped for 21st century Scotland."1
It is hoped that these new regulations will help landlords avoid risks, and could allow them to boost their portfolios, should new houses be built.
1 http://www.justlandlords.co.uk/news/Scottish-government-to-improve-private-rented-sector-1730.html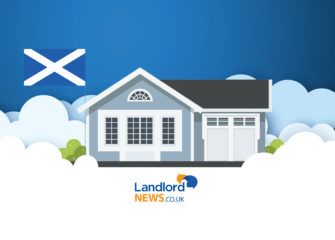 Interest-free hardship loan announced for Scottish tenants affected by COVID-19
The Scottish Government has developed an interest-free hardship loan scheme to support tenants needing to pay off rent arrears caused …