Property News
Scotland sees tough month for property activity, latest Agency Express index shows
Em Morley - November 8, 2019
The data from Agency Express has revealed that not much has changed in the UK property market since the mixed month we had in September.
The national month on month figures in the October Property Activity Index show that properties 'Sold' sat at 8.1%.
New listings 'For Sale', however, feel at -3.2%. Agency Express expected to see a seasonal fluctuation in activity, but according to the index's historical records, figures were far greater in 2018. New listings were at 10.6% and properties 'Sold' hit a record best of 20.7%.
Of the twelve regions recorded by the Property Activity Index, four reported increases in new listings 'For Sale'. Meanwhile, another ten reported increases in properties 'Sold'.
This month's top performers included:
New listings 'For Sale'
London 6.1%
East Anglia 5.5%
North West 2%
South East 0.6%
Properties 'Sold'
East Anglia 13.9%
Central England 12.7%
Yorkshire & Humberside 9.8%
London 8.5%
North West 7.9%
Top of the leader board for October was the East Midlands, with figures for properties 'Sold' at 26.1%. Following two months of consecutive decline, the increase in figures brought the region back on track for the month.
Scotland saw the greatest declines, with new listings 'For Sale' at -12.2% and properties 'Sold' falling for the fifth consecutive month at -6.3%. Again, looking back at the index's historical record, Agency Express points out that activity was far greater 12 months previous.
Commenting on the latest index, Stephen Watson, Managing Director of Agency Express said: "October's Property Activity Index data has reported a slowdown in properties coming on to market across the UK.
"Traditionally the decline is expected but in 2018 we saw a significant change in this trend. This month's regress in figures could have been a reflection of the impending Brexit decision. As we now head into the last few months of the year, we would expect to see a further slowdown in activity.
"However, with our current level of activity and uncertainty looming across the nation it will be interesting to see how the seasonal slowdown compares to years previous."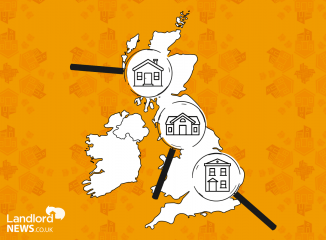 Property market index reports lockdown in March 2020
Unsurprisingly, new data from Agency Express reveals a significant slowdown across the UK property market. Its Property Activity Index shows …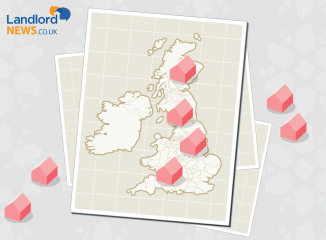 Property Activity Index shows figure slowdown in February 2020
Following a strong start to 2020, the property market began to slow in February. The latest Agency Express Property Activity …