The Right to Rent scheme will be implemented in under a month, and the Government has updated its statutory code of practice to help landlords and letting agents get to grips with the new laws.
However, the code has left industry professionals confused as it suggests that the introduction of the scheme will be phased in geographically.
It states that the scheme will be enforced "on a phased geographical basis, and will apply to residential tenancy agreements entered on or after the date of implementation for that area".
Then the code directs landlords and agents to the Right to Rent website, where it says that "landlords of properties throughout England should check that someone has the right to rent before letting them a property" for tenancies starting on or after 1st February.
The phased geographical implementation may refer to the pilot Right to Rent scheme, which was enforced in Birmingham, Walsall, Sandwell, Dudley and Wolverhampton. Landlords and agents in those areas have been obliged to conduct checks for just over a year.
The code does not make it clear whether there will be a further phased introduction.
However, it does confirm its legal status, stating: "This is a statutory code. This means it has been approved by the Secretary of State and laid before Parliament. The code does not impose any legal duties on landlords, nor is it an authoritative statement of the law; only the courts can provide that.
"However, the code can be used as evidence in legal proceedings and courts must take account of any part of the code which may be relevant.
"Home Office officials will also have regard to this code in administering civil penalties to landlords and their agents under the Immigration Act 2014."
The code can be found here: https://www.gov.uk/government/publications/right-to-rent-landlords-code-of-practice/code-of-practice-on-illegal-immigrants-and-private-rented-accommodation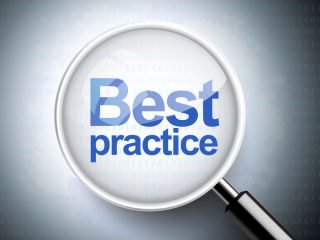 Property Ombudsman expels London agent
The Property Obmudsman has moved to expel another letting agent following its lack of compliance with parts of the Code …