With students busy readying themselves to return back to their university campuses, a new survey might just make them think twice about expensive amenities.
Specialist student utilities and service provider Glide Utilities has conducted an investigation that reveals student rents are on the rise for 2016/17.
Rising rents
According to data from the 'What Students Seek' report, rents have risen by £10 per week year-on-year since 2013. This means the average student now pays more than £100 per week in private rental fees.
More than two million students are heading to university this September and this will not come as good news, with many already in severe debt due to rising tuition fees and living costs.
With rents spiralling, students are now quite rightly expecting more in return for their money. The report shows that 67% of landlords are now including bills as standard, the highest percentage ever recorded. This will hopefully make squabbles about gas and electric bills less common!
64% of students feel that double beds are important when considering a room to rent, while 40% said they are only interested in a room with an en-suite. 85% of modern students said that they would not even consider a property without a solid broadband connection.
Value
Despite persistently rising rents and worries around debts, 47% of students feel the rents they pay represent good value for money. More than three-quarters (76%) said that they were generally satisfied with their accommodation.
More interesting findings from the report suggest that more students are now using Google to locate suitable accommodation. 59% said that this was the case, as opposed to 25% who use traditional letting agents. 58% use a dedicated accommodation website to find suitable student property, while 44% go directly to the university accommodation office to find their residence.
James Villareal, CEO at Glide Utilities, noted, 'in line with national rent increases, the cost for private student accommodation is also on the rise, which must be a consideration for students budgeting their time at university. Avoiding additional costs created by bills is one way students can help to manage their expenditure , which is why we're seeing a greater demand for bills-inclusive rates from students and more landlords offering this a standard. Our report highlights what students are looking for in their accommodation and how they go about finding the right place to meet their needs.'[1]
[1] http://www.propertyreporter.co.uk/property/private-rental-prices-on-the-rise-for-2016-students.html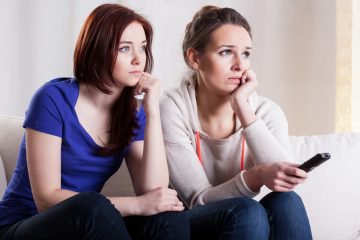 Tenants Fear Rent Rises
Around a quarter of private tenants are fearing rent rises after it was announced that landlords' tax relief will be …