Property price progression is staying slow, revealed findings from two leading researchers.
House prices in England and Wales in the year to December increased by 7%, down from 7.2% in November, and the fourth consecutive month that the annual rate has dropped, according to the Land Registry.1
Building society Nationwide's recent study corresponds to these discoveries.
Despite finding that property prices in the UK rose by 0.3% in January, the annual rate of growth reduced to 6.8%.1
The average UK house price was £188,446 in January, according to Nationwide. The Land Registry found the average property price in England and Wales was £177,766 in December.1
Both lots of data reveal that average prices have been steady since last summer. Nationwide believe the reasons for this slowdown "remain unclear"1, as the general economy has continued to recover.
Robert Gardner, Nationwide's Chief Economist, says: "Annual house price growth continued to soften at the start of 2015."
He adds that the amount of mortgage approvals for house purchases has been around 20% less than the level seen at the start of 2014, and surveyors continue to report lower levels of new buyer enquiries.
Drop in sales
Henry Pryor, property expert, says that he predicts this slowdown will last until at least after the general election.
He says: "The heat is clearly coming out of the market but it is too early to tell what effect the Stamp Duty changes announced in the Autumn Statement may have."1
Both sets of research reflect recent data from HM Revenue & Customs (HMRC), in which monthly figures for the whole of the UK show that sales have dropped in the last months of last year.
One reason for the slowdown in the housing market is that the peak seen in late 2013 and early 2014 was motivated by Government systems such as the Funding for Lending Scheme (FLS) and Help to Buy.
Some of the suppressed demand from earlier years, when getting a mortgage was extremely hard due to the financial crisis, may have been exhausted.
The rise in prices in the last few years, which has continued to surpass earnings growth, has pushed homeownership further from aspiring buyers.
Gardner, however, remains confident that sales will pick up again soon: "If the economic backdrop continues to improve as we and most forecasters expect, activity in the housing market is likely to regain momentum in the months ahead.
"It is encouraging that the number of new homes built in England was up 8% in the year to the third quarter of 2014."1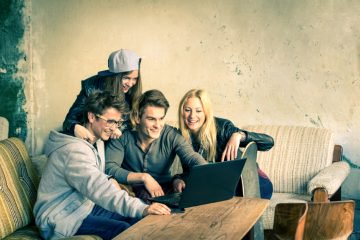 Most Students Expect to Own a Home by 35
Four in five students expect to own their first home by the time they're 35-years-old, according to a new study. …