The Property Obmudsman has moved to expel another letting agent following its lack of compliance with parts of the Code of Practice for Residential Letting Agents.
Bruten & Co Limited, a sales and letting agent based in Notting Hill Gate in London, has been banned from the Ombudsman for at least two years for its negligence.
Complaints
A decision to ban the company from the Obudsman followed a complaint from would-be tenants who highlighted concerns over many features of Bruten & Co's level of service when applying to rent a property.
Coming in two parts, the initial section of the complaint centered around trying to arrange a tenancy, This consisted of three elements, two of which were upheld by the Ombudsman, Christopher Hamer. In addition, the second part, focusing on the handling of the prospective tenants' complaint was also upheld.
The prospective tenants found that the agreement that they were sent featured a substantial extra term, which was not in the initial offer form that they had signed. Bruten & Co refused to amend the tenancy agreement, or refund the deposit and administration fees. Additionally, the company did not provide information on how the utility bills for the property would be worked out.
What's more, the letting agent refused to sort out a complaint made to them by email, with a complaint sent through the post also not dealt with in a timely manner. Delivering a verdict, the Ombudsman decided that all of these issues involved breaches of the Code of Practice. As a result, he awarded the complainants a total of £768 in compensation, a figure that Bruten & Co still has not paid.
Impartial review
Mr Hamer said that, 'my role as Property Ombudsman is to impartially review complaints made by members of the public against agents based on the evidence that is submitted to me. I aim to promote a resolution in full and final settlement of a complaint, and will determine appropriate redress where I am satisfied that the actions of an agent have disadvantaged a complainant. In this case, I considered it to be fair in the circumstances that Bruten & Co pay the sum of £618 to the complainants to cover the holding deposit and administration fees that had not been returned to the complainants.'
In addition to this, I considered that a further award of compensation for the aggravation, distress and inconvenience caused as a result of the failings in Bruten & Co's complaints handling was also merited. I therefore made a total award of £768.'[1]
The Disciplinary and Standards Committee of The Property Ombudsman said that Bruten & Co's shortcomings regarding the agreement and payment of the award were serious breaches of the Code of Practice.
Bruten & Co had been members of the Ombudsman since 1998.
Hamer concluded by saying, 'agents cannot avoid paying awards if they jump from one scheme to another. Under the guidance of the Department for Communities and Local Government the three approved redress schemes will not accept into membership any agent that does not meet its obligations to another scheme. Once Bruten & Co have met their financial obligations they will be free to join another scheme. After the two years have passed they will also be free to re-join TPO, but they need to pay the award.'[2]
[1] http://www.propertyreporter.co.uk/landlords/property-ombudsman-expels-london-agent-for-two-years.html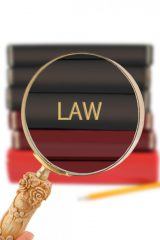 Right to Rent Code of Practice Updated
The Right to Rent scheme will be implemented in under a month, and the Government has updated its statutory code …