Property News
Property Market Activity Falls Further, the RICS Reports
Em Morley - December 14, 2018
Property market activity fell further in November, according to the latest UK Residential Market Survey from the Royal Institution of Chartered Surveyors (RICS).
The results of the survey are consistent with a weaker trend in housing sales market activity, with headline indicators on both demand and supply slipping further into negative territory.
Furthermore, forward looking metrics suggest that momentum is likely to continue dropping in the coming three months, although a somewhat stable trend is expected to emerge further ahead.
Housing demand
Starting off with housing demand, the RICS new buyer enquiries gauge fell to -21% in November, from -15% in the previous month. This represents a more cautious approach from property buyers.
The latest figures continue to suggest that the limited choice of properties for sale is likely to be one factor hampering buyer demand.
The new instructions series pointed to a decrease in the supply of properties coming onto the market for the fifth consecutive report.
Significantly, the net balance of -24% in November was the fastest pace of decline in new sales listings noted in 28 months. As a result, average housing stock levels on estate agents' books remained close to record lows, at 42.1.
Property sales
At the same time, contributors continue to report that new appraisals by property valuers are down in comparison to a year earlier, suggesting that any pick-up in new sales listings is not on the horizon.
Meanwhile, the time taken to complete a sale from initial listing stands at approximately 19 weeks. As such, this represents the longest duration since the series was first introduced in February 2017 and is another sign of challenges in the sales market.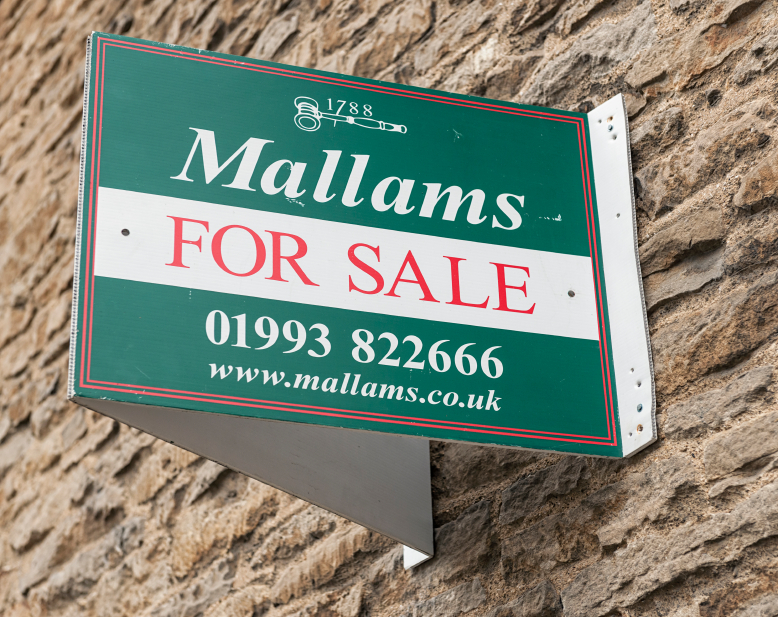 Against this backdrop, the newly agreed sales net balance moved to -15% from -10% in the previous report, pointing to a modest drop in sales transactions nationally. When disaggregated, activity was reportedly subdued in almost all areas of the UK.
Anecdotal evidence continues to suggest that Brexit uncertainty and a lack of fresh stock onto the market are the main factors behind the slowdown in activity.
Moreover, there is little sense that these headwinds will fade anytime soon. Headline sales expectations fell to -23% in November (from -6% previously), indicating that momentum looks likely to slip further over the coming three months.
That said, contributors are expecting sales volumes to stabilise in the coming year, with positive sales trends envisaged across Northern Ireland, the South West and East Anglia in particular.
House prices
Looking at house prices, the headline price net balance came in at -11% in November, which is broadly unchanged from -10% in October. Overall, this indicator is consistent with a modest fall in property values nationally.
Still, the regional picture remains highly varied, with negative price trends across London, the South East and East Anglia contrasting with solid price growth reported in Northern Ireland, Scotland, the Midlands and North West.
Looking ahead, price expectations for the coming three months dipped to -25% (from -17% in October), which is consistent with a decline in national house price growth on a UK-wide basis. The 12-month outlook, however, is broadly flat.
Lettings market
In the private rental sector, the latest figures are indicative of demand from prospective tenants holding broadly steady for the second consecutive month.
Alongside this, the new landlord instructions series remained entrenched in negative territory (net balance of -14%), signalling a decline in the supply of fresh rental stock coming onto the market.
As a result of these dynamics, rent prices are expected to rise modestly over both the three and 12-month horizons.
Further ahead, rent price growth is expected to outpace that of house prices. On average, rents are predicted to rise by 3.1% per year over the next five years, while house price projections stand at an average of 2.3% on the same basis.
Steve Seal, the Director of Sales & Marketing at Bluestone Mortgages, comments on the report: "RICS continues to show that strains within the market are not exclusive to London, nor the south, as some may assume. With the current environment, there is a lot of uncertainty, and many buyers are choosing to wait until the New Year before making the biggest financial decision of their lives.
"As political uncertainty looms, borrowers need to be reassured that affordable lending can still be accessed. For those who are concerned about their finances moving into the New Year, getting in touch with a mortgage broker is a good place to start. Those with credit blips or with irregular incomes may fear that homeownership is unachievable, but there are lenders out there to help."