Property News
Property Activity Index shows figure slowdown in February 2020
Em Morley - March 4, 2020
Following a strong start to 2020, the property market began to slow in February. The latest Agency Express Property Activity Index shows mixed activity across the UK.
Looking at the figures for properties 'Sold', we can see a robust increase of 12.8%. However, figures for properties coming onto the market fell at -0.6%. It has been noted that this activity does remain on-trend with year on year data.
All twelve regions recorded in the Property Activity Index have reported increases in properties 'Sold'. When it came to properties coming onto the market, only six regions reported increases.
Scotland sat at the top of this month's leader board with new listings 'For Sale' at 20.9% and properties 'Sold' at 22.9%. This month's figure is indeed buoyant, but historical data shows a greater level of activity in 2019.
There was a similar trend in London, which reported figures for properties 'Sold' at 22.5%. This marks the largest increase for the month since 2017. However, the greatest decline in this month's index was also recorded in the capital. Following a bounce in activity during January, month on month figures for new listings in the capital fell to -10.4% and to -17.5% over a three-month rolling period.
Other regional hotspots in this month's index included:
New listings 'For Sale'
East Midlands 6.6%
Yorkshire and Humberside 4%
North East 1.7%
Central England 1.2%
West Midlands 0.8%
Properties 'Sold'
Central England 18.2%
Wales 15%
East Midlands 14.2%
South West 13.8%
South East 13.2%
Stephen Watson, Managing Director of Agency Express, has commented on the latest Property Activity Index data: "We typically see figures plateau in February following the January spike, but the latest data from the Property Activity Index has shown a marginally slower-moving market compared to 12 months previous.
"Nevertheless, we have seen a resurgence in activity when compared to the back end of last year, which leaves us in good stead for forthcoming months."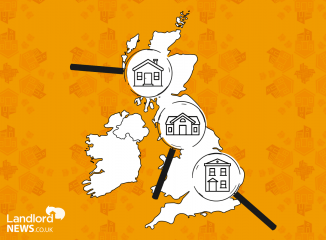 Property market index reports lockdown in March 2020
Unsurprisingly, new data from Agency Express reveals a significant slowdown across the UK property market. Its Property Activity Index shows …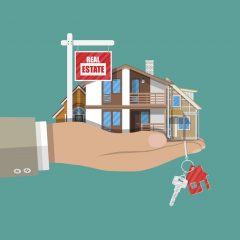 Scotland sees tough month for property activity, latest Agency Express index shows
The data from Agency Express has revealed that not much has changed in the UK property market since the mixed …