Caerphilly County Borough Council has announced the approval of a plan that sets out its priorities to prevent homelessness.
The plan recognises that since the onset of the COVID-19 pandemic in March 2020 the council's Housing Solutions team has been working on a crisis led model to deal with the increase in demands placed upon it.
The council's Cabinet members have now approved a Homelessness Project Plan that will enable the service to review and refocus its priorities. The approved document is intended as a temporary plan and will be replaced in 2022 by both the Caerphilly Council Homeless Strategy and the Rapid Rehousing Transitional Plan.
The council states that the key objectives of the plan are to provide a proactive and accessible service by improving contact and communication, a focus on prevention to ensure swift access to accommodation and support services, and further actions to tackle rough sleeping.
It is also undertaking a review of emergency accommodation to look at reducing the time spent in temporary housing and to better understand the barriers that prevent people moving on to longer term tenancies.
There is also the intention to enhance and expand Caerphilly Keys, the council's pioneering social private rental initiative. A new website was recently launched, and funding to provide additional homes for those who are homeless or at risk of homelessness has been secured from the Welsh Government.
Cllr Shayne Cook, the council's Cabinet Member for Social Services and Housing, comments: "The Housing Solutions team worked exceptionally hard throughout the pandemic and should be congratulated on their efforts to ensure nobody was left without accommodation during such challenging times.
"Today's (Wednesday 11th November) endorsement of the Homelessness Project Plan sets a clear vision for how we can build upon the team's strengths and work with partners to further prevent homelessness and continue to support some of our most vulnerable residents."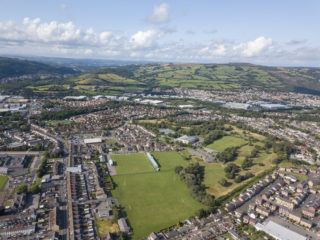 New council homes built in Caerphilly County Borough for first time in 19 years
Tenants have recently moved into the first new council homes to be built in Caerphilly County Borough in 19 years. …