Older mortgage borrowers who have been refused a deal from their lender have to rely on their sons and daughters for help.
More and more over-50s are asking their children to be guarantors on their mortgage, after they failed the strict new lending rules when remortgaging.
Guarantors are in place to meet the costs if the borrower defaults on their mortgage repayments.
Experts say that parents have to "demean themselves"1 because banks are reluctant to lend into retirement, as they worry borrowers' pensions will not be sufficient to cover the payments.
Recent research from the National Association of Estate Agents (NAEA) revealed that a third of its agents have seen clients experiencing age discrimination from lenders.
This shocking fact arrives after the introduction of tougher lending rules in April 2014, when mortgage providers were required to prove their customers could afford their loans.
But some banks have taken these requirements too far and are now discriminating against older borrowers, even when they have a solid pension.
Mortgage broker John Charcol's Ray Boulger says: "Often we find that the parent can actually afford the mortgage, but the lender will not take their income into account simply because of age."1
Lisa Harris, of retirement specialists Saga, insists: "These rules need an urgent review."1 
However, banks say they need clarity on which lenders they can approve loans for, as lending into retirement can be risky.
1 http://www.dailymail.co.uk/news/article-3087045/Now-s-bank-son-daughter-Parents-increasingly-turning-children-mortgage-help-ageist-lenders-turn-down.html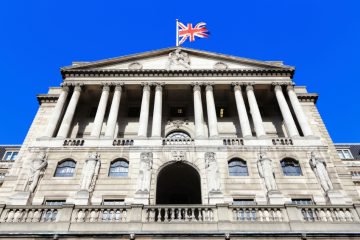 UK Interest Rates May Not Rise Until 2020, Believe Analysts
Insecurity in global markets and a weakening US economy will force the Bank of England (BoE) to delay interest rate …