Ed Miliband's mansion tax plans have been in turmoil after Labour revealed homeowners will have to wait until after the general election to determine how much they would be charged.
Senior members of the party publicly challenged each other over the policy, as concerns grew over how much the tax would raise for the NHS.
Yesterday, Ed Balls denied accusations by Lord Mandelson that people would be "clobbered" by the tax on properties worth more than £2m. However, the shadow chancellor did not reveal how much people living in the most expensive homes would have to pay.
As the party divided over the issue, Labour MPs said the tax would "not begin to pay for" the thousands of nurses they claim they will fund.
Mr Balls criticised Lord Mandelson after he called the proposals "crude" and "short-term". Lord Mandelson says that he prefers the Liberal Democrats' plans to introduce more council tax bands, which he claimed would be better than "just sort of clobbering people with a rather sort of crude short-term mansion tax."1
Mr Balls responded, saying he "did not want to clobber anyone", but did not divulge how much people living in the highest value properties would be charged, until after the election.
For homeowners in properties worth between £2m-£3m, they will receive an annual bill of £3,000, regardless of their income, Mr Balls said last year.
Mr Balls said for homes over £3m, the tax costs will be kept secret until his first Budget if Labour wins.
He said on BBC Radio 4's World at One: "I promise you that it won't be crude. I don't want to clobber anyone, but I want to make sure that people who are paying too little tax because they are under-taxed in multi-million pound properties, and many of these are foreign owners who don't pay tax at all, pay their fair share to the NHS.
"We are the only party setting out how we will get what the NHS desperately needs; more money for the doctors and nurses we need to deal with the crisis. We are the only party setting out a fair way to do that.
"We think that when you have properties over £2m, where they are under-taxed compared to most people's property, it's fair to ask people with the broadest shoulders to pay some more.
"We are going to do this in a way which will only apply to less than 0.5% of households. It will be done in a fair way. It will be done in a banded way. People above £3m will pay more than £250 a month. It will be progressive, so the higher the bands are, the more you will pay.
"I've not set out the details for the higher bands, because that depends upon the detail of distribution of house prices, which is something we need to go through with the Treasury in detail. I will announce for our first Budget the details of our mansion tax."1
Lord Mandelson said, on the BBC's Newsnight: "We don't have an efficient way of taxing property in Britain. I don't happen to think the mansion tax is the right policy response to that, I think it's crude.
"I think it's short-termist, what we need is what I think the Liberal Democrats are proposing, and that is the introduction of further bands that relate to different values of property within the council tax system.
"That's what I would like to see. It will take longer to introduce, that's true, but it will be more effective and efficient in the long-term than just sort of clobbering people with a rather sort of crude short-term mansion tax."1
Labour predicts that the tax would affect less than 0.5% of homes in the country, and those earning less than £42,000 would be able to defer paying the tax until their property is sold.
Mr Miliband revealed that his proposal would raise £1.2 billion annually for the NHS. Labour would use this funding for 20,000 more nurses, 8,000 more GPs, 5,000 more home care workers and 3,000 more midwives.
However, former shadow health minister Diane Abbott says: "The revenue from the mansion tax won't begin to pay for all those nurses.
"It's not going to help. It's not going to help Labour parliamentary candidates in London. I've had parliamentary candidates in the outer suburbs say to me the mansion tax is a problem for them. It's not help in London."1
Tory MP for Croydon Central, Gavin Barwell, says: "The cat's out of the bag. Labour's homes tax is a shambles that won't begin to raise the money Labour claim, leaving another gaping hole in their spending plans."1
1 http://www.dailymail.co.uk/news/article-2919140/Chaos-Labour-s-plans-mansion-tax-Party-says-homeowners-wait-Election-pay.html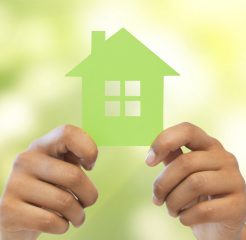 Green Party Will Abolish Letting Agent Fees
The Green Party announced in its manifesto that it would abolish letting agent fees and insurance-backed tenancy deposit schemes, if …