Property News
The nation's most popular road names based on property sales
Em Morley - October 14, 2020
An analysis by property portal OpenBrix has revealed the nation's most popular road names based on the highest number of homes sold in the last 12 months.
It looked at sold price records from the Land Registry to calculate which road names appeared most often.
The research shows that with nearly ten thousand transactions, addresses containing the word 'Saint' have proved the most popular amongst UK homebuyers. In second place is 'High', appearing in the addresses of 4,853 properties. In third place is 'Church', at 4,185.
OpenBrix also looked at the most expensive options on this list of popular road names. 'Whistler' came top, with the average sold price of just over £6m.
Barrons (£1.8m) is the next most expensive followed by Portugal (£1.474m), Paddington (£1.337m) and Fitzjohns (£1.287m).
Adam Pigott, CEO of OpenBrix, commented: "When it comes to the most popular road names there's an almost biblical feel in terms of those to have seen the highest level of transactions in the last year.
Our property prayers have certainly been answered in recent months, with the market bouncing back at a phenomenal rate following the initial pandemic lockdown.
Market indicators on all fronts are showing some of the strongest price growth in quite some time and so any fears of a market collapse seem to have been well and truly put to bed."
Most popular street names based on property transactions in England and Wales over the last 12 months
Street Name
Count – transactions
Ave (median) price
Saint
9598
£225,000
HIGH
4853
£245,000
CHURCH
4185
£270,000
PARK
3367
£227,500
WEST
2714
£222,500
STATION
2563
£235,000
OLD
2532
£262,500
NEW
2275
£219,500
VICTORIA
2027
£185,000
NORTH
2013
£225,000
SOUTH
1910
£225,000
MAIN
1860
£269,000
MANOR
1851
£258,000
MILL
1845
£232,950
QUEENS
1464
£200,000
LONDON
1371
£254,000
LOWER
1296
£255,000
EAST
1292
£210,500
GREEN
1286
£250,000
CHAPEL
1263
£205,000
MEADOW
1259
£230,000
KINGS
1255
£260,000
ORCHARD
1229
£269,995
UPPER
1129
£260,000
OAK
1075
£240,000
Source: Land Registry Price Paid Data
Most expensive popular street names
Street Name
Ave (median) price
WHISTLER
£6,010,417
BARRONS
£1,815,030
PORTUGAL
£1,474,400
PADDINGTON
£1,337,500
FITZJOHNS
£1,287,500
Source: Land Registry Price Paid Data
In August this year, GetAgent.co.uk also published their own list of most popular road names: www.landlordnews.co.uk/most-popular-road-names/.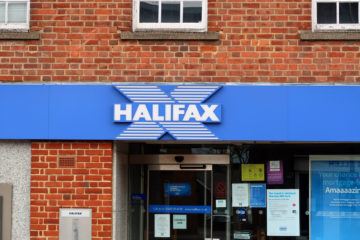 Despite house price growth, mortgage approvals continue to rise
Halifax has released its latest House Price Index, revealing that house prices continue to rise. Mortgage approvals have also increased, …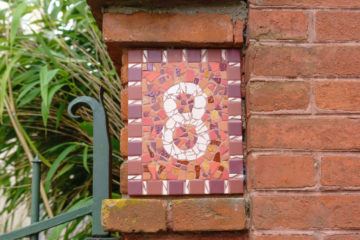 The prices paid for odd and even house numbers in England and Wales
Homebuyers are spending as much as £527,500 more to get their desired house number, according to research from property platform …