Tomorrow, the team from Landlord News and Just Landlords will be heading to the Landlord Investment Show in London.
Landlord News offers daily updates and guidance for landlords and everyone else involved in the property industry. Our writers, Rose and Ryan, are dedicated to providing the latest news on all things buy-to-let, housing and finance. Come over and speak to us about any changes to the sector.
Our sister company, Just Landlords, is committed to offering the widest landlord insurance available. Our Landlord Property Insurance has been rated 5-star by Defaqto and includes 33 essential covers as standard. We also offer protection against rent arrears and damage to unoccupied properties. Our expert Samantha will be on hand to tell you everything you need to know about looking after your investment.
Meet the team at the Kensington Olympia on Tuesday 21st June from 10am onwards.
Here's a little bit to get you started:
Samantha Miles – Sales and Business Development Director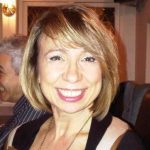 With years of experience in the housing market, Samantha is the go-to person for all things property.
After working as a negotiator at two estate agents for a number of years, Samantha went on to become a branch manager at Nationwide estate agents in the East Midlands.
Moving slowly into the private rental sector, Samantha was appointed as lettings manager at Halifax estate agents, where she launched the lettings service for the whole region.
It was there that Samantha learnt all she needed to know about renting out property – from compiling inventories to carrying out periodic property inspections.
With a firm knowledge of property and lettings behind her, Samantha joined the Just Landlords team in 2011. Working alongside a dedicated customer services department, Samantha became part of a specialist team providing comprehensive and extensive cover for landlords.
Her unique knowledge of the renting process, alongside a thorough understanding of Just Landlords' Rent Guarantee Insurance, makes Samantha an excellent source of information and advice.
Come and meet Samantha and the team to learn more about how Just Landlords can protect your investment and rental income.
Rose Jinks – Content Manager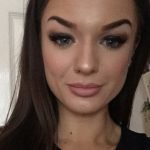 A self-proclaimed internet baby, Rose has grown up through the growth of the digital age, making the web part of her everyday life.
After graduating from a Journalism degree in Southampton, Rose knew that she wanted to provide online news and features. Learning about the digital marketing world helped her get her content out to the right readers.
Rose belongs to a creative and knowledgeable team, providing content for both Landlord News and Just Landlords. After diving straight into the deep end of the property market, Rose feels confident with all aspects of the lettings process, from house price growth to protecting rental income.
Dedicated to staying up to date with property news, Rose brings you the latest goings on and updates of the buy-to-let sector. Come and say hello to find out more about landlord insurance or just have a chat about what's happening to rent prices and the best places to invest…
Ryan Weston – Content Manager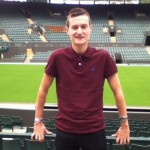 With a passion for written communication, Ryan is at home bringing all the latest buy-to-let and property sector news to your fingertips.
After graduating from Sheffield with a Creative Writing degree, Ryan has progressed into a competent writer for the digital market. Covering a wide range of industry topics, Landlord News and Just Landlords provide a fantastic platform to showcase his skills.
Part of a creative and industry-savvy team, Ryan is able to learn about regulations, trends and techniques on a daily basis. He is then dedicated to bringing this knowledge to you, through articles and many specific social media outlets.
Come and find Ryan on the Landlord News and Just Landlords stand for a chat about all things buy-to-let, property and insurance. If you're lucky, he might even give you a phone charger!
We hope you enjoy meeting our team and sign up to Landlord News to receive the latest industry updates! We may even have a few treats for you to enjoy…