Franchise firm Martin & Co is set to triple in size over the next few years, according to the Mail on Sunday.
The newspaper's investment column stated that the company has "done well since floatation but the best is yet to come. These shares are a strong hold."
The agent floated on the stock exchange last year at 100p per share, which has risen to the current 140p.
The piece says that Martin & Co's chief executive, Ian Wilson, is "extremely confident about the future"1 and plans to grow the company naturally and by acquisition.
Wilson hopes to triple the size of the firm over the next few years and claims that funds are in place for purchases.
Upon floatation, the group had 190 branches operating under the Martin & Co brand.
Last year, it acquired Xperience from Legal & General, pushing the network to 280 offices and the amount of properties under management to 43,000.
Similarly to its rival Belvoir, Martin & Co has grown from its beginning in the lettings sector into sales, which now account for 20% of the group's revenue.
The article states that Martin & Co is forecast to increase profits this year by 24% to £2.6m, with a substantial 25% rise in the dividend, to 5p.
1 http://www.propertyindustryeye.com/martin-co-planning-to-triple-in-size-over-next-few-years/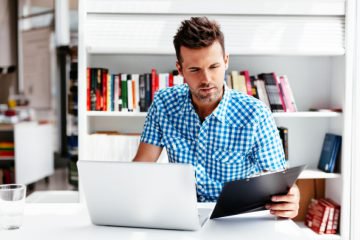 Bank Says Online Agents are a Threat Within the Industry
Barclays has warned that cheap online estate agents, such as Purplebricks, are credible competitors within the industry. On Wednesday, shares …