Property News
Many unaware that Gas Safe Register is official register of gas engineers
Em Morley - September 18, 2019
New research shows that 58% of consumers still think CORGI registration is a must-have when choosing a gas engineer.
This is worrying, as CORGI is no longer the official register of gas engineers, having been replaced by the Gas Safe Register in 2009.
The research included a poll of 2,000 UK adults, conducted by heating and hot water safety specialists Aspect. It highlighted that, when it comes to choosing a gas engineer, CORGI registration is more influential on consumer perceptions than recommendations from friends and family, the specific demonstrable experience of the individual gas engineers, positive online reviews and even manufacturer accreditations.
'Must-haves' when choosing a gas engineer
Gas Safe registered – 64% said this is a 'must-have'
CORGI registered – 58% said this is a 'must-have'
Highly recommended by people I trust – 42% said this is a 'must-have'
Lots of relevant experience fixing the problem – 37% said this is a 'must-have'
Positive online reviews – 32% said this is a 'must-have'
Accredited by the manufacturer of my appliance – 28% said this is a 'must-have'
The poll, which was conducted ahead of 2019's Gas Safety Week (16th September – 22nd September), revealed that while two-thirds of people say being Gas Safe registered is a must-have, CORGI's legacy means consumers still see CORGI registration as an official endorsement.
Despite it being a legal requirement for anyone working on a gas supply to be on the Gas Safe register since 2009, a significant number of people continue to search for "CORGI registered gas engineer" on Google.
Nick Bizley, director of operations at Aspect, believes the confusion is bad for Gas Safe registered gas engineers and potentially dangerous for consumers.
"CORGI hasn't been the official register of gas engineers for ten years now, but our engineers are often asked by customers if they are CORGI registered.
"And we still receive high volumes of search traffic to our website from people searching for 'CORGI registered gas engineers'. This tells us that people still believe CORGI is the official watchdog for gas engineers, which obviously isn't the case.
"It's a problem for engineers as well as customers. Our engineers take the time to explain that they aren't CORGI registered, but are Gas Safe registered, but many report that this still causes alarm among customers, especially older ones. And because of this, customers are faced with confusion over who they should trust.
"While CORGI still exists as a voluntary register and commercial services provider, it is not clear how consumers are able to check whether a gas engineer is CORGI registered or not, or how many gas engineers are currently on the register.
"Manufacturers could help consumers here, by including clear advice on their appliances and the associated user-manuals, that only Gas Safe Registered gas engineers are legally allowed to work on them."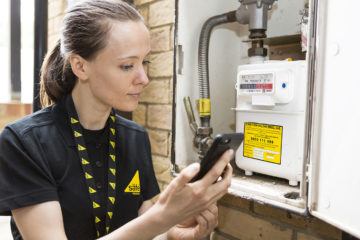 Gas Safety Week – Five tips for landlords from Ideal Heating
This week is the 10th anniversary of Gas Safety Week. During September every year, the Gas Safe Register works to raise …
Landlords, Remember that it's Gas Safety Week!
All landlords and homeowners must remember the importance of gas safety this week, as it's Gas Safe Register's Gas Safety …