Landlord News
Manchester Plans to Reintroduce Landlord Licensing Schemes
Em Morley - September 6, 2016
Manchester City Council is currently conducting a consultation into its plans to reintroduce landlord licensing schemes across the city, after a previous scheme was allowed to lapse without renewal after its five-year set period.
The council claims that the previous scheme was allowed to lapse as it "focused on the license process, rather than improving conditions".
It has since tried other methods to ensure high standards in the private rental sector, including a rental pledge that was adopted in March 2015. This scheme now covers 25,000 properties.
However, the city council has now decided to consult on mandatory landlord licensing schemes, which could cost investors between £500-£750 per license for each property.
As the proposed licensing areas are small, the council says it will be able to identify, with a 95% certainty, which landlords they must approach to advise them of their need to license.
Manchester's selective licensing schemes would initially concentrate on three specific areas, starting with Crumpsall.
The council believes that the proposed landlord licensing schemes would work better than the previous attempt, as it now has access to more information and will not rely on landlords approaching it.
A spokesperson for the council says: "We did not have the data sophistication that we have now and so it was almost impossible to measure objectively what impact licensing was having on an area."
Officers will choose licensing areas by analysing data on a range of issues, picking out locations where they believe a scheme is justified and can be objectively measured.
The Policy Manager at the Residential Landlords Association (RLA), John Stewart, says that although the RLA does not believe in landlord licensing, this scheme is "not too bad" because it would cover small areas.
The RLA claims that local authorities have enough existing powers that, if used effectively, could deal with any private landlord issues.
The body is due to meet with Manchester City Council to discuss the details of the schemes and help assess the justifications for their use and ensure they are resourced properly
The ten-week consultation will close on 31st October 2016.
Last month, Labour's mayoral candidate for Manchester, Andy Burnham, pledged to introduce a landlord licensing scheme in Greater Manchester if he is elected next May.
However, Manchester should beware! Recently, we reported that North Somerset Council has dropped its plans for a landlord licensing scheme, after receiving opposition from landlords in the area.
What do you think of Manchester's plans?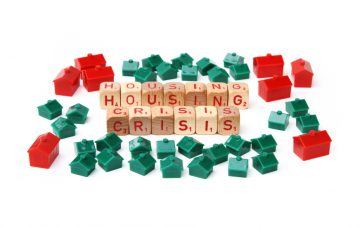 Housing Crisis Not Confined to London, Warns New Report
Plummeting homeownership levels across the north of England show that the housing crisis is not confined to London, warns a …