There is a lack of new housing stock as sellers await the general election, according to the Royal Institute of Chartered Surveyors (RICS).
Estate agents are also predicting that property prices in London could fall by as much as 5% this year, and larger family houses will drop the most.
The RICS report indicates that demand for new homes in London is continuing to decrease, as 45% more RICS members claim to have seen a drop in new buyer enquiries in December, compared to November.1
The industry remained positive following the Stamp Duty reform announced in the Autumn Statement, which should lift the weight of tax for buyers.
However, survey respondents expect a decline in sales in the capital of 5%-10%, and a drop in prices from 2%-5%, as overinflated prices balance themselves, and there remains political uncertainty around the general election.
The number of homes coming onto the market is also dropping to historic lows, revealed RICS.
An estate agent from Jackson Stops & Staff in Chelsea says: "There will be a very cautious start to 2015 in the central London property market. Vendors appear reluctant to market their properties in the expectation of having to take significantly lower offers."1
The amount of surveyors and estate agents reporting a drop in those looking to buy rose by 10% in December.1
New buyer enquiries decreased for the sixth consecutive month. Industry experts blamed stricter mortgage lending, in the Mortgage Market Review, and the typical slowdown of the market in the Christmas period.
Estate agents think that the Stamp Duty changes will drive sales to a 2%-5% rise in transactions around the UK.
Although there is a general negative outlook for London, estate agents in the north, the South West, Scotland, and Northern Ireland have witnessed a boost in buyer demand after consumer confidence spread from London and the South East.
Simon Rubinsohn, Chief Economist at RICS, explains: "The changes to Stamp Duty are expected to provide a timely boost to activity in the housing market across most of the country, but there remain significant challenges, particularly for first time buyers seeking to take an initial step onto the property ladder.
"Meanwhile, demand to rent property is growing as the sales market slows and this, coupled with a drop in supply of new stock to let, is helping underpin the rental outlook for landlords pretty much across the whole of the country."1
This comes after data from the Council of Mortgage Lenders (CML) revealed that lending in the buy-to-let sector is the only area of the mortgage market to have grown, while general lending dropped 12% in December.1
1 http://www.telegraph.co.uk/finance/property/house-prices/11346743/London-house-prices-to-fall-up-to-5pc-as-sellers-abandon-the-market.html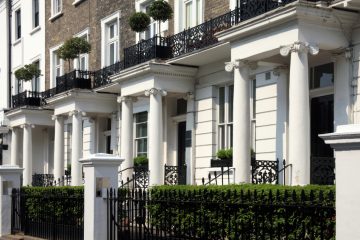 Wealthy London Homeowners Drop Asking Prices
Homeowners in the luxury central London market cut asking prices, as they feared a Labour government. Almost 40% of all …