Letting agent Leo Newman has issued a warning to its landlord customers over a defect in VELUX smoke ventilation windows.
The London-based firm warns that all landlords should be aware of the issue, as it could cause problems for tenants.
The agent reports that the defect only came to its attention by chance, but could affect many landlords across the country, as the firm has fitted many of these windows itself.
Commenting on the defect, the agent says: "Leo Newman takes compliance and regulation very seriously, and are always seeking the best for our clients and tenants."
VELUX Group has published a warning to its customers regarding the defect in its smoke ventilators, involving a lock ring that can detach.
The products concerned were sold between 1st March 2015 and 10th January 2016.
The firm explains that the defect could occur in situations where there is significant snow load on the window. In these cases, the lock ring may detach itself during opening, and consequently, the window will not open. If there is no snow load or only moderate snow load, the window will open, even with a defective lock ring.
It says that landlords should look out for a data plate on the top sash of their smoke ventilation windows. To obtain information from the data plate, the window should be activated via the comfort ventilation switch on the front face of the main control panel. If your smoke ventilation has this defect, you will see the following information on the top left of the data plate: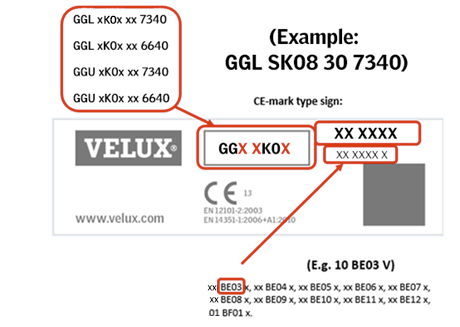 VELUX Group notes that it will arrange for the repair of this defect.
If you have purchased a smoke ventilator between the dates above with one of the serial numbers shown in the image, contact VELUX Group on 01592 778225 or by email at sales@velux.co.uk.