All landlords and homeowners must remember the importance of gas safety this week, as it's Gas Safe Register's Gas Safety Week!
From 19th to 25th September 2016, Gas Safe Register is holding its annual Gas Safety Week for the sixth year running. It sees organisations from across the UK working together to raise awareness of the dangers of poorly maintained gas appliances, which can cause devastating gas leaks, fires, explosions and carbon monoxide (CO) poisoning.
Although gas safety is important all year round, it is not always a landlord's or homeowner's top priority. Gas Safety Week provides a platform for the gas industry, consumer organisations and individuals to focus on spreading the word.
Gas Safe Register reminds all landlords and homeowners to remember that unsafe gas appliances can put you and your tenants at risk of CO poisoning, gas leaks, fires and explosions.
You must:
Check your gas appliances every year
Check that your gas engineer is Gas Safe registered
Check your engineer's Gas Safe ID card
If you are worried about gas safety in your area, you can use the Gas Safe Register's simple postcode tool that will show you all the dangerous gas appliances that have been found in your area.
If you're a landlord, we have a handy guide that offers all the advice and information you need on complying with gas safety regulations. With specialist tips from Gas Safe Register, our guide will ensure that you stick to the law and protect your tenants: /landlords-guide-gas-safety/
The Managing Director of the Association of Residential Letting Agents (ARLA), David Cox, reiterates the group's support for Gas Safety Week: "ARLA wholly supports Gas Safety Week; conducting gas checks in any property is hugely important, but especially in rented properties, to minimise risks for tenants. Failing to arrange an annual gas safety check, which in the worst case can lead to injury or even death, is a legal requirement. Anything that can be done to increase tenant awareness and reduce the risk in rental properties is a good thing.
"ARLA regularly communicates the importance of gas safety to its members, reminding them of the importance of conducting annual checks with a Gas Safe registered engineer, but Gas Safety Week provides a great opportunity to further raise awareness of the risks associated with not conducting safety checks."
Landlords, remember gas safety this week and every week, to ensure your tenants are safe and you comply with the law.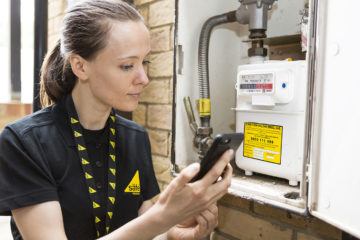 Gas Safety Week – Five tips for landlords from Ideal Heating
This week is the 10th anniversary of Gas Safety Week. During September every year, the Gas Safe Register works to raise …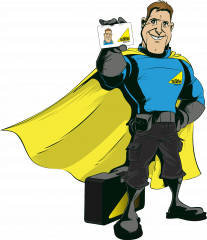 Many unaware that Gas Safe Register is official register of gas engineers
New research shows that 58% of consumers still think CORGI registration is a must-have when choosing a gas engineer. This …