Landlord News
London Landlord Fined for Potentially Dangerous Housing Conditions
Em Morley - December 5, 2016
Willesden Magistrates' Court has fined a London landlord for poor and potentially dangerous housing conditions, following a prosecution by Brent Council.
The prosecution of Monojor Ali, of Cairnfield Avenue, NW2, is one of more than 50 already made by Brent Council this year.
Councillor Harbi Farah, the Cabinet Member for Housing, says the prosecutions send "a clear message that the council is taking a zero tolerance approach to rogue landlords".
Ali was fined £6,000 by the court and ordered to pay costs of £1,318, plus a £170 surcharge for breach of his House in Multiple Occupation (HMO) license.
The rental property in question, on Buxton Road, Willesden Green, was found to have inadequate fire protection to the communal areas, faulty wiring and broken smoke alarms by Brent housing inspectors.
The London landlord was given the opportunity to rectify the potentially dangerous housing conditions and was given a deadline to do so. However, he failed to take any action.
Farah insists: "Every resident in Brent deserves a home that is safe, secure and fit for purpose, and landlords that don't provide a good standard of accommodation will be prosecuted."
Brent Council is now urging local residents to take part in its landlord licensing consultation, which is open until Friday 16th December 2016.
"It is a great opportunity to tell the council about the ways we can improve renting a home in Brent," adds Farah.
The prosecution arrives as a recent study uncovered that the worst renting conditions in the UK can be found in Scotland, where all landlords must be registered.
We encourage all landlords to stick to the law, especially regarding licensing, and to provide good quality homes that will keep private tenants safe, secure and comfortable in their rental properties.
Sign up to our monthly newsletter to receive the latest updates in the sector: /register/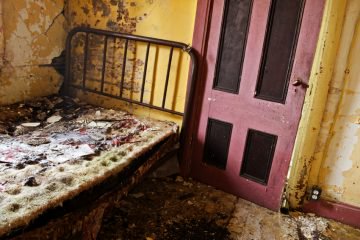 Scottish Renting Conditions Named Worst in UK
Scottish renting conditions have been named the worst in the UK following a study of private tenants. The research, conducted …