Landlord News
Landlord Fined for Fire Safety Breach and Operating as HMO
Em Morley - October 7, 2015
A landlord has been found guilty and fined for fire safety breaches and denying that his property was being let out as a House in Multiple Occupation (HMO).
Zakaria Rmiki, the owner of the home in Watford, was fined £2,500 and ordered to pay costs of £5,250 after appearing at Stevenage Magistrates' Court last week.
Although he pleaded not guilty, Rmiki was found guilty of failing to make the property safe for his tenants.
Watford Borough Council officers that visited the home discovered that it did not have any fire safety measures in place.
Rmiki also denied to the authorities that it was being used as an HMO.
The officers then found eight pieces of post addressed to numerous people hidden in the chimney flute, despite Rmiki stating that just three brothers lived in the home.
Additionally, the inspectors found several mattresses in one bedroom and a number of female belongings throughout the property.
Rmiki had previously been served an improvement notice by the council, but failed to conduct the work in the specified timescales.
Although the property was being let to just one person at the time of re-inspection, the council decided to prosecute as it did not believe that the home would not go back into HMO use.
Mayor of Watford Borough Council, Dorothy Thornhill, comments: "This landlord was clearly out to deceive the council and make money at vulnerable people's expense. We will not tolerate this.
"We tried to work with Zakaria Rmiki in order to help him make the improvements needed and avoid bringing this to court. Unfortunately, his continued avoidance of the council and failure to do the works left us with no option but to prosecute."1
1 https://www.landlordtoday.co.uk/breaking-news/2015/10/landlord-fined-for-fire-safety-breach-and-denying-hmo-use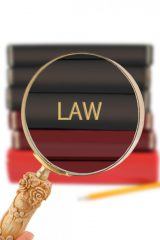 Landlord Fined £30,000 for Cramming 12 Tenants into Five-Person Home
A landlord in Watford who earned around £27,000 a year in rent has been fined £30,000 after pleading guilty to …