Land is the key to building affordable homes, explains housing market expert Neal Hudson in research for Savills.
He says: "Land is the fundamental ingredient in the construction of new homes. Many of the issues limiting the rate of new home building can be traced back to the pricing and availability of land for residential development."1
The current housing crisis stems from land being very expensive. This makes it hard for developers to build genuinely affordable homes. More land needs to be made available in areas that
people want to live in, such as the South East.
A study in the Financial Times states: "House building does not drive down prices."1
But it is more so the way that homes are built that is the problem. The business model used for building homes means that the country cannot produce affordable properties even if more land is made available.
Developers buy land competitively years before they begin building. They pay the highest price possible to outbid rivals and therefore charge premium prices for the homes that have been built at the lowest possible cost. Homes are consequently smaller and lower quality.
Additionally, developers only build and release new homes onto the market at a rate that does not affect maximum sales price. Commonly, they sell one home a week per office to avoid discounting the price. This means that the Financial Times is right – the business model is designed to maintain prices, not bring them down.
This is hardly the developers' fault; they are simply adopting the best strategy for business in a broken housing market. If any developer did something different, they would go out of business.
But other Northern European countries build faster, creating more affordable and larger homes. Active land planning is used to bring land to the market at reasonable prices. These policies allow multiple developers to build better.
The Netherlands positions a plot of land on a city boundary and specifies what can be built there to multiple builders. The land price is then frozen and all prospective developers are aware of the cost.
This changes the competition from bidding on land to building the best quality homes that will sell to customers. The market is not failing in these countries, but is more for homes, not land.
In Germany and Holland there is a prosperous house building industry that provides some of the top quality new homes in the world.
If the UK's house building is to be reformed, it should be based on two basic principles:
Policies are needed for making more land available for homes in the right locations.
Policies are required for changing the broken development model to allow faster, higher quality building.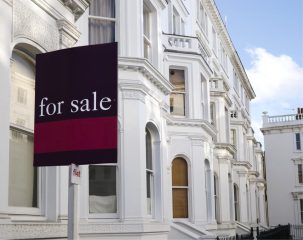 Just 43 Homes in London are Affordable for First Time Buyers
The shocking fact that only 43 properties in London are affordable for first time buyers defines the housing crisis. But …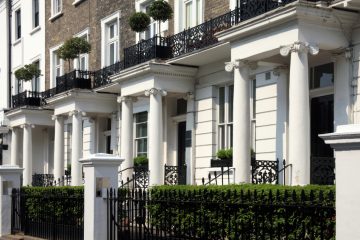 Where is the Most Expensive Place to Buy a Home in the UK?
New research has found that Kensington and Chelsea is the most expensive place to buy a property in the UK. …