Landlord News
What would YOU do if you won a £250 Amazon Voucher in Just Landlords' Competition?
Emily Morley - April 30, 2018
With today being the last day to enter Just Landlords' Landlord Hero competition, we wanted to get you all excited about the prospect of becoming their winner!
What would YOU do if you won a £250 voucher for Amazon?
Are you dreaming of summer? Do you have plans to make your garden the hotspot of all outdoors parties and BBQs of 2018? Just think of the awesome improvements you could make with this prize…
To make this vision easier to picture for everyone, we took the liberty of taking a look on Amazon ourselves, to see what inspiration we could find.
We're sure that most of you will agree that the way to everyone's hearts is through their stomach, so of course we started by looking at barbecues. We really liked the look of the Jamie Oliver Adventurer, described as fun-shaped and portable. It has the capacity to cook for 2-4 people, so size-wise it won't take up too much room in your garden. We also find portable barbecues easier to maintain and leave in a ready state for the next party!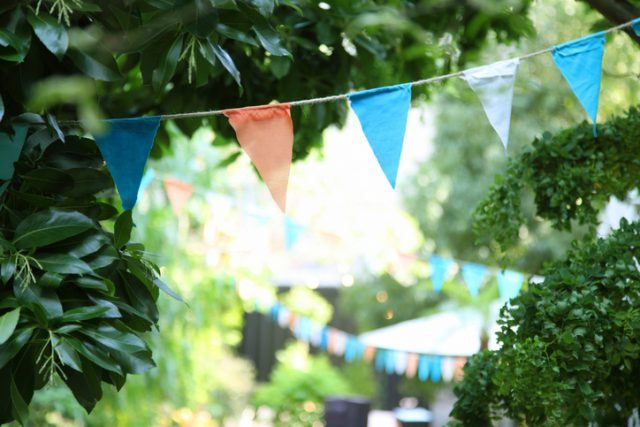 If you're serving food, then you must provide somewhere for your guests to sit. The 3-piece Bentley Garden Furniture set caught our eye, a stylish and minimalist cast aluminium bistro table set with 2 armchairs. They are described to be weather-proof, and there is a central hole in the table for a parasol. It even comes with 2 beige cushions for extra comfort.
To keep you partying into the night, why not put up some jazzy lighting? How about a set of Solar String Lights? The description names them as Christmas lights, but they would provide a contemporary warm glow after sunset at any time of year. Being solar panelled, this 20ft string of 30 LED lights should be reasonably hassle free to look after.
And finally, to top off what may just be one of the best summer parties of the year, why not include some Prosecco to your plans? Take a look at this lovely bottle of Bottega Gold, a classy addition to round off the perfect night.
In total, our hypothetical spending spree came to £247 (at the time of this article being posted), which goes to show you can do a lot with small budget on Amazon. If you've not already entered the competition, then what are you waiting for? All these goodies could soon be yours! Or if they don't take your fancy, why not leave a comment letting us know what you would choose to spend a £250 Amazon voucher on? We would love to hear your ideas…