Property News
Estate Agent Launches Interior Styling Service for Airbnbs
Em Morley - August 11, 2017
A London estate agent has launched an interior styling service for landlords and property owners using Airbnb to let their homes.
Portico Host has introduced the Airbnb interior styling service alongside its traditional Airbnb management option.
The company says that the service is ideal for those with empty properties – either landlords with void periods, or those trying to sell their homes – which will enable "vendors to earn money until their property sells and landlords to cash in until they find the perfect tenant".
The service is part of Portico's premium Airbnb management package, which costs 20% + VAT.
The agent employs top interior stylists to kit out clients' properties with furniture and soft furnishings, maximising their appeal to potential Airbnb tenants. The stylists work within the client's budget and taste, putting together a proposal before any work is started.
As part of its Airbnb management service, Portico Host will also look after the entire Airbnb process, from setting up the property listing, organising professional cleaning and hotel-quality linens, arranging 24-hour check-in, handling guest bookings and communication, and dealing with all property maintenance.
For those with furnished properties, the agent offers a standard Airbnb management package, which costs 15% + VAT and includes all of the services explained above, except interior styling.
The agent recently helped a client with the following transformation:
Before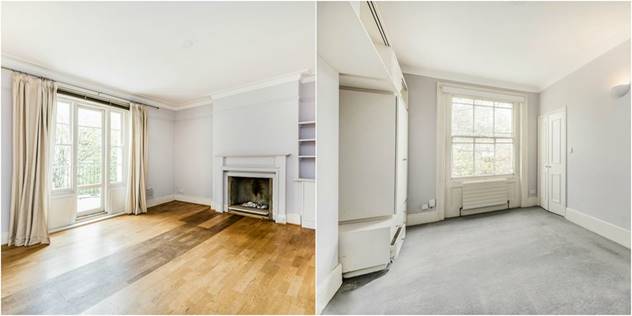 After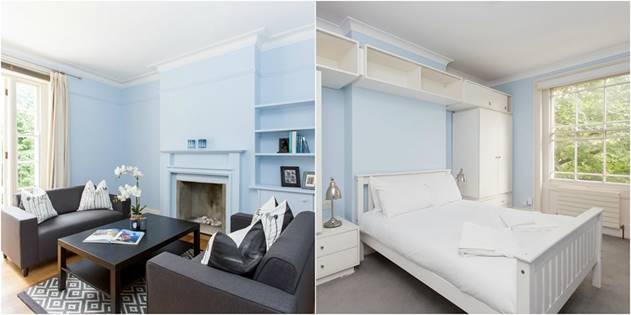 It achieved this look for just £1,140, but can work to any budget. The full costings are below:
The Marketing Director of Portico, Fiona Patterson, says: "If you have a vacant property, you're a landlord and find yourself with a gap between tenancies, or you're away a lot and your home is often unoccupied, listing your property on Airbnb can be a great money maker – and now, our new Airbnb management service, Portico Host, can help make the process simple and successful.
"A well styled or staged property is key to increasing occupancy rates, guest ratings and the amount you can charge. Better still, the service almost always pays for itself, as our statistics show that staged properties sell for 8% more than empty or un-staged properties."
Are you inspired to get your property on Airbnb or use these clever tricks to maximise your property marketing?