Landlord News
How can letting agents and landlords help older tenants and family renters?
Em Morley - September 12, 2019
Letting agents and landlords can benefit from being particularly attentive to the needs of family renters and older tenants in the private rental sector (PRS), says Tenant Shop.
The provider of products and services for letting agents and tenants is pointing out that renting has become the choice of tenure for even more people living in the UK. As well as young professionals saving for their first home, there are many other tenant types choosing to stay in the PRS.
The proportion of private renters aged 55-64 increased to 9% in 2017-18 from 5% ten years previously, according to the most recent English Housing Survey (EHS).
Meanwhile, the previous year's EHS documented a 1.8m rise in the number of family tenants over a decade.
Various other studies and research in recent years have also revealed an increase in the number of middle-aged renters, with or without children, as well as older people renting for lifestyle reasons.
Glenn Seddington, Managing Director of Tenant Shop, comments: "More people from all demographics are choosing to live in the PRS for the long-term. This is due to a number of reasons, including the flexibility and affordability it offers.
"This development has provided agents and landlords with the chance to work with new age groups and those that cater to older tenants and family renters within their service offering can reap the benefits."
What are older tenants looking for?
Tenant shop highlights that older tenants or middle-aged renters will be looking to work with agents and landlords who can provide them with a reliable and comprehensive customer service.
As well as being able to use efficient and easily navigable online communications processes, they'll also be keen to meet in person or speak on the phone when necessary.
Seddington explains: "Older tenants may also be looking for insurance products to protect their most valuable belongings and their families, and an alternative way to access the utilities market.
"By working closely with our agent partners, we have been able to support them further following this shift in market activity. And those that always like to be at the cutting-edge of the trends and lead the way with customer service are understood to already be yielding results."
How can agents and landlords help family renters?
Typical family renters are likely to live busy and hectic lifestyles, balancing school runs, work commutes, meal times, house cleaning and more. Therefore, they are likely to be interested in a low-stress and hassle-free service from property professionals.
Seddington continues: "Tenants with young children are more likely to be under financial pressure, so they will be looking to keep bills down through introductory offers and deals when it comes to utilities.
"Agents who can make key introductions, as well as providing expert advice on things like contents insurance, can start to build long-term relationships with these tenants who will become the buyers, sellers and landlords of the future."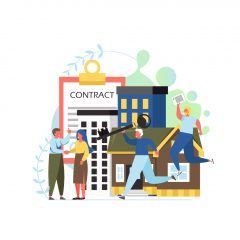 Improve tenant satisfaction with clear information from letting agents and landlords
If you want to keep your tenants satisfied with the service you provide, then it makes sense to provide them …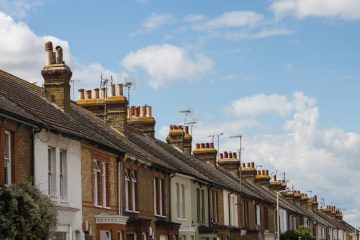 Tips from a Buy-to-Let Success Story
The future is looking bleak for buy-to-let investors as mortgage rates are set to rise and landlords face higher taxation. …