The housing market experienced somewhat of a boom during the first half of 2014. Cheaper mortgage deals and a number of loans for borrowers able to raise just a small deposit saw more homeowners enter the market and prices soar as a result.
Return to form
With foreign investors continuing to assist the high-end of the market, London and the South East reported huge annual rises in July, suggested to be up to 10%. Regions throughout the UK saw a rate of growth that has been unprecedented since before the recession.
While house prices have slowed in the second half of 2014, Halifax suggests that property prices rose by an average of 8.2% during November. This would mean the average house price is £186, 941.[1]
Although it is not yet clear what the overall price rise was for 2014, it seems that it is destined to be higher than what most industry experts had predicted a year ago. The Office for Budget Responsibility said that prices would rise by 5.2%, while Halifax predicted a rise of between 4%-8%. Savills predicted an increase of 6.5%, whereas Knight Frank suggested a slightly more optimistic rise of 7%.[1]
Leading industry figures have begun to predict what may happen to property prices in 2015. Below is what commentators have suggested at present.
Office for Budget Responsibility
The Government's official Treasury forecaster has suggested that prices will increase by 7.4% in 2015. A spokesperson said: "In total, house prices are expected to rise by 31.4% by the first quarter of 2020."
Following inflation, the spokesperson suggests:"Relative to their pre-crisis peaks in 2007, real house prices at the end of the forecast would be 8.8% higher and the ratio of house prices to average earnings 9.5% higher."[1]
Royal Institute of Chartered Surveyors (RICS)
Taking the UK as a whole, RICS expects a moderate increase of prices in 2015. Suggesting an average rise of 3% for Britain in general, RICS believe that the South East, North West, and East Midlands could fare better, with rises up to 5%.[1]
Interestingly, RICS predict that prices in London will be stagnant, suggesting that the capital is "pausing for breath" in regards to pricing and housing activity.
IHS Global insight
Chief UK and Economic economist Howard Archer, thinks that house prices will rise by "a solid but unspectacular 5%," during 2015[1]. Archer believes that prices will rise as a result of reforms to Stamp Duty, which threaten to cut tax for buyers and rising employment/earnings growth.
Archer suggests that potential interest rate drops could check house price rises.
Halifax
Similarly, the Halifax expects house prices to rise between 3%-5% across the UK in 2015. Positively, the lender suggests that supply and demand were be more aligned that in the previous twelve months. A Halifax spokesperson said: "The prospect of higher interest rates at some point in the year and reduced affordability are expected to be key factors curbing housing demand. A looming general election next May could also raise uncertainty, resulting in a lull in activity in the early months of the year."[1]
Savills
Savills estate agent is predicting a more modest house price increase of 2% on average within the UK. It is forecasting that Scotland with see the highest growth of around 3.5%.
After a prolonged period of high price increases, Savills believe that affordability and mortgage constraints will slow the rate of growth. Savills also predicted a few years of slow growth in England's capital, stating: "London, having experienced the strongest price growth, will be most affected and so we are predicting prices will flatline next year, with five-year price growth totalling just 10.4%, the lowest of any region."[1]
Knight Frank
Knight Frank is suggesting a UK average price growth of 3.5% during the next twelve month. A Knight Frank spokesperson observed: "We remain of the view that pricing in the UK is high in historic terms and affordability constraints will limit future price growth, especially as we move into a more normal period for price growth."[1]
Capital Economics
Matthew Pointon, a leading property economist, feels that demand and supply will be more or less in balance, meaning that price gains will begin to fall over the next few months. Pointon even suggests that a handful of regions could experience some small falls come the New Year.
Encouragingly, Pointon does not feel that house price falls will be over a prolonged period, due to low mortgage rates, improving wages and more affordable loans repayment plans.
Consumers
According to a concerning report from the Halifax, consumers are starting to lose confidence in the market. This month's Housing Market Confidence Tracker suggests more people feel the next 12 months will be a better time to buy a property than to sell.
[1] http://www.telegraph.co.uk/finance/property/house-prices/11302001/House-prices-predictions-2015-what-next-for-property.html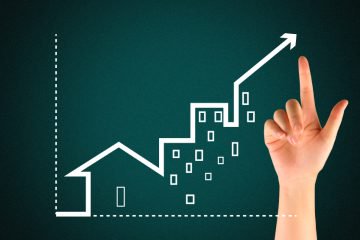 House Prices to Rise by Another 5% in 2015
House prices could increase by almost 5% over the rest of the year, as property values are being driven by …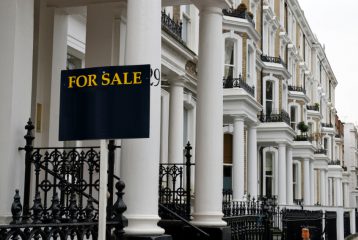 Boom in House Prices Following Election only in London
Property price predictions remain positive across the UK, but indications of a post-election boom are mainly restricted to London, revealed …