Property News
House Price Growth at Lowest Level since 2013, According to Official Data
Em Morley - February 14, 2019
Annual house price growth in December (for which the latest data is available) was at the lowest level since July 2013, according to the Office for National Statistics (ONS).
In the year to December 2018, the average property value in the UK rose by 2.5%, which is down from 2.7% in the 12 months to November. This is the lowest annual growth recorded since July 2013, when house prices increased by 2.3%.
Following a non-seasonally adjusted rise of 0.2% in the average house price between November and December 2018, a typical property in the UK is now worth £230,776.
Annual house price growth was strongest in Northern Ireland at the end of last year, where the average value rose by 5.5% in the year to the fourth quarter (Q4) 2018. Wales and the West Midlands followed this, where house prices increased by an average of 5.2% over the 12 months to December.
The lowest annual growth was recorded in the North East, where prices fell by an average of 1.0% in the year to December, which is down from a rise of 1.7% in November 2018. London followed, with an average decrease of 0.6%. House prices in the capital have been dropping every month since July last year.
Scotland recorded house price growth of 2.4% in the year to December, while the average property value in England was up by 2.3% over the same period.
The ONS notes that the Northern Ireland figures represent a three-month change, and are not comparable with the other regions and countries included in the index.
Interestingly, the ONS House Price Index also looks at the difference in house prices for both first time buyers and existing homeowners. In December, the average first time buyer home was worth £194,237, while existing owner-occupiers paid an average of £268,067.
Comments
Conor Murphy, the CEO of mortgage platform Smartr365, says: "Modest house price growth is expected, as political uncertainty continues to weigh down on the property market. However, despite these circumstances, the mortgage market remains strong, and we are seeing borrowers take advantage of competitive deals and fixing for longer. As a result, though, each transaction and conversation is more crucial than ever for brokers – and this is where technology and end-to-end solutions can play a vital role in helping brokers retain business."
Steve Seal, the Director of Sales and Marketing at Bluestone Mortgages, also comments: "Slower house price growth is no doubt a reflection of potential buyers choosing to adopt a wait-and-see approach before committing to the biggest purchase of their life – a home. To tackle this, lenders are offering near record low deals to reassure borrowers that there is still plenty of opportunity to lend.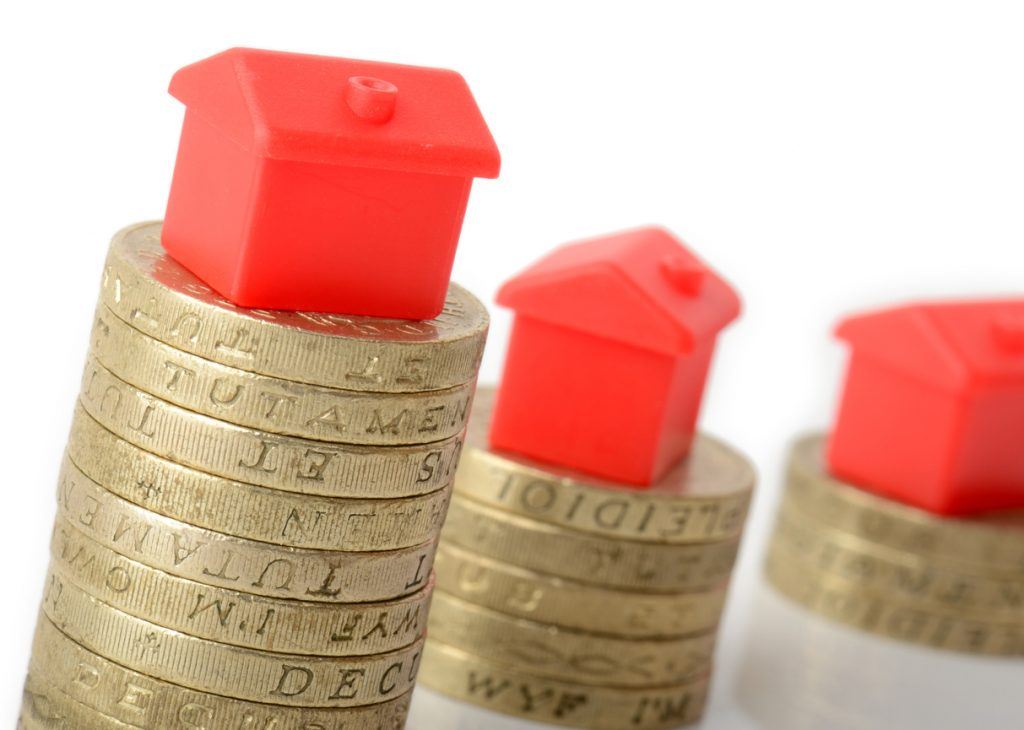 "However, there's no doubt that there are borrowers out there who feel they can't even secure lending due to their employment status or credit score – for example, self-employed workers, contractors or those with adverse credit. This is where specialist lenders come in, helping customers with unique financial circumstances step onto the property ladder and, in turn, making the market more financially inclusive."
Danny Belton, the Head of Lender Relationships at Legal & General Mortgage Club, gives his thoughts on the market: "While some buyers and sellers may be hesitant to take any action in the current political climate, choosing to take the wait-and-see approach, there are still plenty of positives in the market to highlight. The ever-growing number of mortgage products available, combined with low interest rates and steadier house price growth, is good news to those who are looking to get onto or move up the property ladder.
"With all of the choice available, it may seem a little daunting to those wanting to buy their first property. For any buyers unsure of where to start, a mortgage adviser can provide a helping hand. Not only can these industry professionals provide bespoke advice, but their extensive knowledge of the market means they are best placed to find the right mortgage for a borrower's needs."
Lucy Pendleton, the Founder Director of estate agent James Pendleton, offers another standpoint: "Last year will go down as one of the hardest to read markets in recent memory, a real pea-souper. Prices in London began falling on an annual basis, while other parts of the country kept notching up solid gains.
"In the end, property just about triumphed over inflation and rose in value in real terms, but it was a close run thing, with inflation coming in at 2.1% over the year.
"Estate agents and economists desperately tried to read the tea leaves last year, blaming every backward step on Brexit and every bounce on lack of supply.
"In truth, the veil that has been drawn by politics across the housing market's true condition will only be lifted once we know what the UK's future relationship with the EU looks like.
"Ultimately, 2019 could be the year that we come to realise just how much the bellows of Help to Buy and Stamp Duty relief for first time buyerscan really stoke the market."
Shaun Church, the Director at mortgage broker Private Finance, also responds to the report: "The house price blues have finally started to leak out from the capital. While London's property market has been languishing under a dark cloud of Brexit uncertainty for the past year, the rest of the UK seemed to be immune. However, with the latest figures showing a slight drop in house prices in the North East, it's likely other region's property markets will soon catch London's cold.
"Though nothing is certain, a sudden pick-up in housing activity as soon as we officially exit the EU may be overly-optimistic. It's likely to be a matter of months, if not years, before confidence is fully restored in the UK property market. For the millions of borrowers across the country that have been out-priced by the UK housing market, this uncertainty marks a time of significant opportunity. Easing house price growth, combined with near record low mortgage rates, means first time buyers are in a good position to make their first step onto the property ladder.
"Borrowers ready to buy should shop around to secure the most competitive mortgage deal on the market. While further rate rises may look unlikely in the short term, locking into a long-term deal now can cushion against rate increases when they do eventually happen."