June this year was the rainiest June ever recorded, however, this has not halted house hunting, say estate agents.
The housing market report for June has been published by the National Association of Estate Agents (NAEA), and indicates that  This highlights a substantial increase in interest in buying homes compared to last June.
After the end of the Stamp Duty holiday, interest from prospective buyers was dropping, but the NAEA have stated that the "serious house hunter" is back.1
They believe that those searching for a new house in June were trying to secure a purchase before the summer holidays, and certain events in London.1
Despite the increase in interest, property sales stayed steady, making June the fourth consecutive month to stay the same.
Nevertheless, there has been a slight rise in first time buys from May, of 2%. Despite this growth, the numbers are still down annually. In June, first time buyers constituted 17% of the housing market, however, last June, this proportion was 21%.1
President of the NAEA, Mark Hayward says: "After the bad news for first time buyer levels last month, it is pleasing to see that the market is showing some signs of resilience in the face of challenging conditions and we should welcome signs of the return of the serious house hunter.
"Although year on year data is less encouraging, it should be tempered with the fact that the UK is now in the grip of a deeper recession than previously predicted. It remains to be seen how wider economic developments, such as the recent shrinking of the UK's GDP in Q2, will affect supply and demand levels, however NAEA agents are already predicting a slowdown in activity."1
1 http://www.justlandlords.co.uk/news/House-Hunters-Will-Not-be-Stopped-by-the-Rain-1351.html
Online estate agents to make up 50% of market by 2020
An interesting prediction by Urban.co.uk suggests that online estate agents could account for half of the market by the year …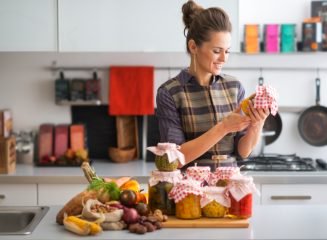 Men and Women Have Very Different Housing Priorities
New research has found that there are big differences between men and women when it comes to choosing a home. …