Lettings News
Would you consider higher rent prices to live near a famous UK landmark?
Em Morley - July 21, 2020
New research shows that renting near a famous UK landmark can cost as much as 207% more than renting in the wider area of its location.
Rental deposit replacement scheme Ome has looked at 32 famous UK landmarks and the current cost of renting in the surrounding area. It then compared these renting costs to the broader area in which they are located.
The results show that the average cost of renting close to a famous landmark is currently £1,613 per month. This is 55% more than the average of £1,043 across the wider areas.
When looking at the cost of renting near a famous landmark, compared to its surrounding area, Hampton Court Palace is the least affordable. It costs a monthly average of £4,965 to rent a home within the KT8 postcode. This is 207% more than Elmbridge as a whole, at £1,617 per month.
However, in some areas, it appears to be cheaper to live closer to a famous landmark. For example, It costs an average monthly rent of £447 to live near Blackpool Tower, which is 17% lower than Blackpool's average rent price of £538.
Co-founder of Ome, Matthew Hooker, has commented: "It seems that it's not just commuter links and nearby amenities that will drive up rental prices, as the close proximity of a famous landmark also appears to push rental costs above and beyond the wider average in a given area.
"However, while the diversity of the UK rental market does mean there are some landmark rental bargains to be had, those struggling with the affordability of renting probably won't consider it a necessity when house hunting.
"In this instance, the best option is to find a more affordable pocket of the local market and bridge the distance with some good old-fashioned exercise to reduce your monthly rental outgoings."
Below is the full table of famous UK landmarks and their locations analysed for this research: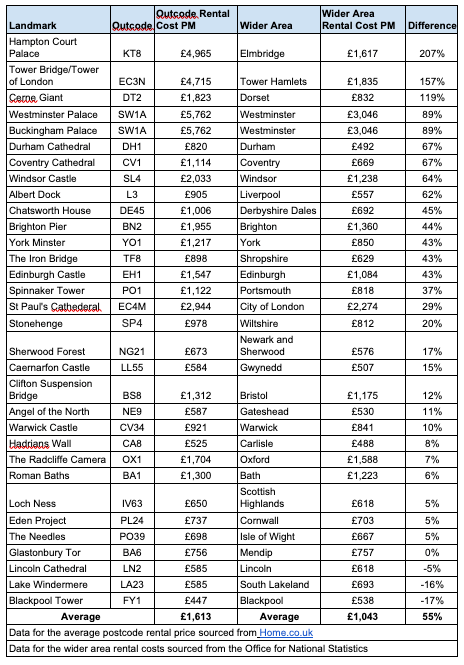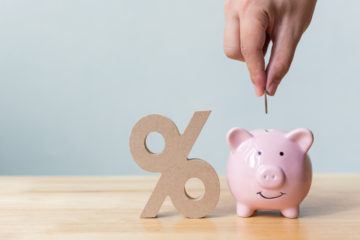 New tenancies fall by almost a third during lockdown, according to mydeposits data
Deposit replacement service Ome has looked at the impact of the temporary restriction on moving homes that occurred earlier in …