Property News
Halifax reports average house prices increased sharply in September
Em Morley - October 11, 2021
Average house prices increased 7.4% annually in September, Halifax's latest figures show, up from 7.2% in August.
The report also states that the average UK property price is now at a record £267,587. Wales continues to outperform the UK average house price inflation, with an annual growth of 11.5%. Scotland has also continued to outperform the UK average, with a growth of 8.3%.
Industry reactions
James Forrester, Managing Director of Barrows and Forrester, comments: "Although the second phase of the Stamp Duty holiday continued to offer a notable saving for a great deal of homebuyers, we simply didn't see the same mass panic to complete ahead of the deadline that had previously gripped the market. So, it's unlikely that the buoyant conditions we're still seeing are solely a result of the holiday itself.
"While there will no doubt be some form of erratic price movement on a month-to-month basis until the market settles down for good, we don't expect the removal of this tax incentive to significantly impact the market at any level."
Marc von Grundherr, Director of Benham and Reeves, comments: "The Stamp Duty holiday clock has now well and truly expired and those to have seen a last gasp saving would have entered the market many months ago in order to complete in time. As such, it's fair to say that the property market is very much standing on its own two feet and so any fears of a market collapse following the Stamp Duty holiday can now be well and truly put to bed.
"Of course, such heightened levels of market activity may inevitably bring a slight cooling in the rate of house price growth, but that's to be expected.
"The London market has been waiting patiently in the shadows watching manic levels of activity play out across the rest of the UK. The higher price of property has long seen many London homebuyers disregard the importance of the Stamp Duty holiday, particularly since the price threshold was reduced.
"However, we've seen a far more natural level of momentum building across the market and this looks set to snowball during the autumn and winter months. As a result, our money is on London to finish the year with the most impressive performance where house price growth is concerned."
Colby Short, Founder and CEO of GetAgent.co.uk, comments: "It's a relief to have woken up and seen the world still turning post Stamp Duty holiday having heard many spout predictions of property market Armageddon.
"While Stamp Duty may be a dubious government money grab in the eyes of most, it's simply not enough to deter our aspirations of homeownership and the market is still in very good health.
"The cost of borrowing remains favourable and this will continue to fuel demand while a significant imbalance between this demand and the stock available will ensure house price growth remains buoyant."
Walid Koudmani, market analyst at financial brokerage XTB, comments: "Data from Halifax showed UK house prices grew 7.4% annually, whilst a monthly growth of 1.7% was the strongest pace since 2007. This cuts a three-month downward trend in annual price growth.
"It's clear one key driver of the price growth continues to be hunger for houses as buyers demand more space as firms have moved to maintain flexible working between the office and home. This is why house price growth exceeds flat price growth by 8.9% to 6.1%. Yet also the lack of supply is also a key driver here behind the price growth, with many buyers bringing completions early to take advantage of the Stamp Duty discount which has now expired.
"It's likely that supply will continue to be short in the very near term and this may likely keep house prices elevated in the months ahead. The medium-term picture remains much more uncertain however as its likely prospective buyers may start to be priced out due to looming interest rate rises and inflationary pressures."
Nicky Stevenson, Managing Director at national estate agent group Fine & Country, says: "A reality check has been forthcoming — it's just not the one anyone was expecting.
"House price growth has accelerated just as the market's crutches have been taken away. This is the exact opposite of what logic dictated should have happened in September and tells you the rally isn't over yet.
"The housing market has hurtled into what had been widely billed as a period of adjustment but its reaction has defied gravity yet again.
"All major government support, in the form of the furlough scheme and Stamp Duty giveaway, had effectively vanished in the minds of these buyers. However, fears of an immediate and animated slowdown have come to nothing.
"This suggests the pandemic has done more than deliver a head-turning run of record highs. Changes in property shopping habits could well have some of the permanence that has only been an article of faith so far, even once you factor in the persistent lack of stock that continues to put a floor under prices."
Lucy Pendleton, property expert at independent estate agents James Pendleton, comments: "The market has delivered a record high just as the stool was being kicked away. It also did it in some style. The last time we saw monthly price growth like this, Tony Blair was Prime Minister.
"For all the talk of this rally slowing, it's still right up there with some of the most bullish markets on record.
"However, London continues to underperform. Average prices are so much higher in the capital that a period out of the limelight isn't necessarily a problem on paper but investors are keeping a keen eye on London's post-pandemic recovery. Ultimately, they will go where the demand is but it's too early to tell whether an influx of buyers and renters will put the capital back in pole position next year in relative terms.
"The reinstatement of an office into people's work routine is still a work in progress but, judging by the number of people we speak to who have done a screeching u-turn on plans to move to the country, rumours of a weakening of demand for London property seem to have been greatly overstated.
"Buyers with the flexibility to drop everything and go on a viewing are becoming rarer by the day. People are living their new normal — it's just not as new as we all thought it was going to be.
"The economic pain expected over the next six months could hasten the capital's re-emergence as the country's best performing region but that's a silver lining to a dark cloud that could sorely affect the wider market.
"The uncertainty of a world not propped up by Stamp Duty tax breaks and furlough handouts is likely to most severely affect the regions where growth has truly been on fire."
Karthik Srivats, co-founder of mortgage lender Ahauz, comments: "It's been a frenetic time in the housing market and this data shows things have not got any easier for first-time buyers.
"The tail end of the Stamp Duty holiday has seen a bump in house prices after a period in which the pace of annual growth appeared to be slowing slightly.
"Growth in prices continues to outstrip wages and raising a deposit the old-fashioned way through patient savings remains an unrealistic dream for most. With the cost of living going up and an upcoming increase in taxes, first time buyers across the country are craving for any kind of support to get on the property ladder.
"One piece of good news is that first time buyers now have sole access to Stamp Duty relief on purchases up to £300,000 which may give them a slight edge going forward.
"Looking ahead, while many are still forecasting more modest gains later in the year, it really is a case of, believe it when you see it.
"Rock bottom interest rates and a continued demand for bigger homes with more outdoor space may well support buyer activity for some time to come."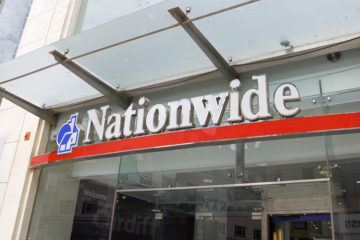 Annual house price growth slowed in September, Nationwide reports
The first Autumn House Price Index from Nationwide in 2021 shows annual growth slowed in September but remains in double …