Property News
Government UK House Price Index shows 'London market's head still in a vice'
Em Morley - October 21, 2019
House prices increased by 1.3% in the year to August 2019, according to the latest HM Land Registry's UK House Price Index summary.
The August 2019 index also reports:
Properties reached an average price of £234,853 in the UK
The monthly price change for properties in the UK was 0.8%
House price growth was strongest in Wales where prices increased by 4.5% in the year to August 2019
London saw the lowest annual growth, with prices falling by 1.4% over the same year
Prices in the South East fell by 0.6% in this period
This index is calculated by the Office for National Statistics (ONS) and Land & Property Services Northern Ireland. The data is provided by HM Land Registry, Registers of Scotland, The Land & Property Services/Northern Ireland Statistics & Research Agency and the Valuation Office Agency.
Lucy Pendleton, founder director of independent estate agents James Pendleton, comments: "The crucial London market's head is still in a vice but offers are coming forward, which suggests buyers don't believe this period of consolidation will last too long.
"Growth may be almost static nationwide but it would be even worse were it not for the UK's army of first-time buyers who are putting a floor under prices with their can-do attitude.
"Despite a nuclear winter's worth of uncertainty, it's the younger generation who are still forging ahead as if nothing was wrong. They have the longest time horizon and we know that they have continued to transact in huge numbers lately.
"This young blood continues to support the national market, bolstering the values of lower and mid-tier properties in London where they benefit from enhanced Help to Buy, and where vendors selling above £1m continue to face the fiercest haggling."
The next publication of the UK House Price Index from HM Land Registry will be released in November.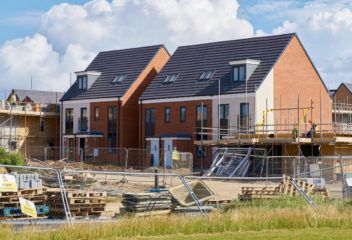 New research highlights why and where to invest in new-build homes
Have you been considering investing in a new-build property? New research from property developer StripeHomes has been conducted to pinpoint …