Fleet Mortgages is a new buy-to-let and specialist lender. It has recently revealed rate cuts on individual landlord products.
Advisers who can access Fleet's products can take advantage of the following standard buy-to-let deals, each with price reductions:
4.09% for a five-year fixed rate at 75% loan-to-value (LTV) – a cut of ten basis points (bps) with a 1% completion fee.
3.95% for a three-year tracker at 80% LTV (LIBOR plus 3.39%) – a reduction of 80bps with a 2% completion fee.
3.99% for a two-year fixed rate at 80% LTV – a drop of 80bps with a 2% completion fee.
On Fleet Mortgages' limited company two-year fixed rate deal available up to 80% LTV, there has also been a 10bps cut. This puts the rate at 4.79% and has a completion
fee of 1.5%. In the whole range, completion fees can be added to the loan.
Fleet has changed the rates after receiving feedback from intermediaries. It is also believed that further improvements will be launched soon.
Fleet Mortgages has changed its criteria for the maximum age of the borrower at the end of the mortgage term, from 75 to 85-years-old. All its end dates have been extended to 31st July.
The mortgage provider's products are specifically for experienced landlords and property investors and include mainstream buy-to-let mortgages and financing for those investing through limited companies and for Houses in Multiple Occupation (HMOs).
CEO of Fleet Mortgages, Bob Young, says: "We continually review our product range to make sure all products are as competitive as they can be and that they provide a range of options to both our intermediary partners and their clients.
"Our rate changes make these standard buy-to-let products for individual landlords even more attractive on price and we believe they will be welcomed by advisers. We would also urge all advisers to look at our products for both limited companies and HMOs, as these are incredibly competitive in today's market."
Young continues: "Fleet Mortgages is also committed to evolving and enhancing our criteria in order to ensure it is fit for purpose in a changing marketplace; this is why we have increased our maximum customer age at the end of the loan, up from 75 to 85-years old. We recognise, for instance, that people are living longer, that landlords want to hold their properties longer into retirement, plus there is a growing appetite amongst people over 50 wanting to invest in property. Since launch, close to 50% of all our applications are from borrowers over 50.
"We suspect that with the newly-introduced pension freedoms, there will be a small but perhaps growing number of retirees who wish to use money from their pension pot to purchase a buy-to-let investment. It's therefore important that our criteria reflects these changes and is uniformly unambiguous, which will make life easier for all our stakeholders, particularly brokers and their clients."1
1 http://www.propertyreporter.co.uk/landlords/fleet-reduces-rates-on-landlord-products.html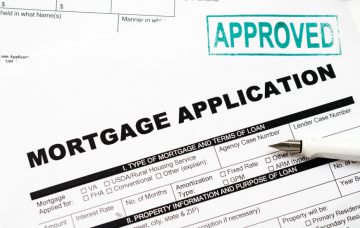 Aldermore Updates BTL Mortgages
Aldermore has updated its whole range of buy-to-let mortgages, launching new standard and specialist products for simple and complex cases. …