Landlord News
Landlords, Find Your Next Property Investment with Repolist
Em Morley - September 15, 2016
Are you looking for your next bargain property investment venture? Then look no further! Landlords can find great value for money with Repolist.
Repolist is the UK's leading real-time database of repossession, refurbishment and auction properties.
It analyses hundreds of thousands of properties for sale nationally, cataloguing them into a real-time, searchable database. Refurbishment projects and repossessed properties generally offer investors a bargain purchase.
Although all of the properties on the site are available through traditional high street estate agents, Repolist cuts down the amount of time and energy it would take you to find them. Property investors can browse investment opportunities instantly, at the click of a mouse. The Repolist database is also updated in real-time, so the information is as up to date as on other property portals.
Repolist also announced last year that is has teamed up with Zoopla. The site now takes a direct feed from the portal, as well as other major sites, meaning that Repolist now has one of the most comprehensive systems for identifying bargain properties in the UK.
Subscribers can enjoy a huge database of properties available across the country. Repolist also has an email alert system that delivers almost every refurbishment property on Zoopla to your inbox.
Property developers looking for much sought after plots of land can also search for potential sites on Repolist.
The site has the largest selection of land plots, refurbishment, auction and repossessed properties for sale in the UK.
The properties are organised in an easy and simple way, meaning that you can browse for properties in exactly the same way as you would on any major property portal.
It provides full and complete property listings, with full contact listings. There are no reservation fees or middlemen to complicate the viewing or purchase process.
Subscribers have access to over 15,000 real-time auction, repossession and refurbishment properties. Property investors can subscribe to Repolist for £89.99 per year – around 80% cheaper than competitor sites. Sign up here: http://www.repolist.co.uk/users/sign_in
Landlords, can you use Repolist to find your next property investment?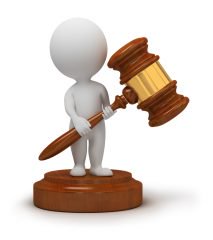 Take the Plunge with Buying at Auction – Getting the Basics Right
By Matthew Tooth, the Chief Commercial Officer of LendInvest There are many ways of buying an investment property in the …
Is This the Cheapest Property in the UK?
At a time when the average house price is almost £190,000, could this flat in a North Lanarkshire village be the …