Landlord News
Looking to Buy a UK Holiday Home? Find the Best Rental Returns in Cornwall
Em Morley - August 8, 2016
If you're thinking of tapping into the UK holiday home market in order to expand or begin your property portfolio, look to Cornwall for the best rental returns in the country…
Cornwall continues to benefit from the staycation trend, with Visit England reporting a 10% year-on-year increase in the number of people holidaying in the UK in the first quarter of the year.
With many concerned over exchange rate fluctuations, port and airport delays, and a general desire to stay out of travel trouble, the amount of British holidaymakers staying in the UK should rise even further this summer.
So, why Cornwall?
If you find a holiday home that has sea views, mod cons and is within walking distance of a beach, you're onto a winner, says Miles Kevin of Chartsedge, a specialist coastal and rural holiday homes agent.
Potential rental returns are also strong in the county, adds Kevin.
"Since the Brexit result, there has been an increase in buyers seeking investment homes in the lower price ranges who plan to use the property themselves but also earn some rent," he explains. "Our current best seller on the north coast is Bay Retreat, four miles from Padstow, which provides a £10,000 annual income for two years."
The development in St Merryn includes 28 low-maintenance, modern properties based around a shop, pub and tennis courts. The open-plan homes boast steel-and-glass balconies and timber-decked patios. Prices for the remaining two-bedroom, 700 square foot properties start from £149,000 on a 999-year lease.
As a growing foodie destination, Cornwall attracts a stylish crowd from London and the South East. Padstow, in particular, sees visitors travel from across the country to enjoy the hometown of seafood chef Rick Stein and Jamie Oliver's Fifteen restaurant.
Budget-conscious buyers should focus on the southeast coastal spots of Cornwall. The twin villages of Cawsand and Kingsand at the head of the Rame Peninsula are just ten minutes away from the centre of Plymouth on the ferry, while still off the beaten track.
Visitors come to the villages to sail and kayak, as well as enjoy the two sandy beaches and pubs and cafes. A tall, four-bedroom house with direct sea access in Cawsand is currently on the market for £460,000.
But what does someone who owns a holiday home in Cornwall think?
Anne Hibbert bought a holiday home in East Looe back in 1987, when her husband worked in the City of London and they had no grandchildren. Now, they have 11, aged from five to 28, all of whom learned to swim in their pool overlooking the sea.
She says: "We have a full sea view from our house with our own land in front and Looe Island to the right. We are totally tucked away, not overlooked. We really value the privacy, especially in high season. We are only 18 miles from Plymouth, but we don't see many holidaymakers. In Fowey or Salcombe, you could probably add another number in front of the value of homes."
Anne has made changes to her four-bedroom holiday home over the years, but has also witnessed changes to Looe: "It is still essentially a fishing village, not a yachtie place, but the quality of new shops, particularly in the past three years, has improved. Once it was just fudge shops, but now we have farm shops, excellent butchers, even artisan fish and chip shops."
The Hibberts are selling their property for £1.25m.
Will you decide to take advantage of the huge numbers of Britons staying in the UK for their holidays?
If you do, remember to take out specialist UK holiday home insurance with a market-leading provider.
The Just Landlords policy includes additional covers that could affect anyone with a holiday home in the UK. Take a look and get an instant quote now: https://www.justlandlords.co.uk/holidayhomeinsurance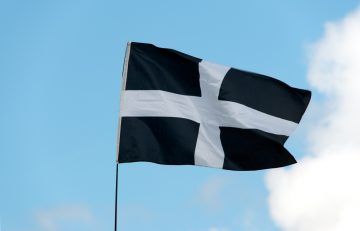 More landlords are needed in Cornwall
Cornwall Housing Private Lets is searching for landlords as part of an initiative to reduce the number of rough sleepers …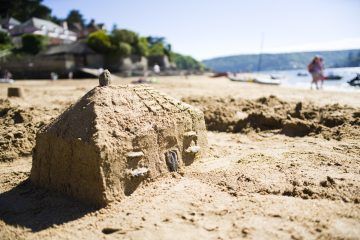 Cornwall's staycation market fuels demand for boutique holiday homes
Property agency Spot Blue International Property has highlighted a number of reasons why Cornwall remains the UK's favourite 'staycation' destination. …