Tenant News
The features most wanted by UK renters looking for a new home
Em Morley - February 13, 2020
Results from yieldit's latest survey have revealed what UK tenants look for when searching for a new home to rent.
This survey sought out the responses of 500 renters in a bid to understand the changing demands of the market and to help educate the investors that yieldit works with.
According to the data they received, the top three features most wanted by UK renters are:
An outdoor space, such as a garden, terrace or balcony – 43%
Space for parking – 34%
Modern interiors – 28%
The features that are of least importance to renters in the UK have been revealed as:
A concierge service – 2%
An on-site gym – 3%
The latest technology – 5%
Bizaarely, a quarter of respondents (25%) stated that there were no particular features they looked for when searching for a new rental home.
21% specified features that were not on the list. This includes local schools, the energy efficiency of the property, local pubs, and pets being allowed.
Ryan Hughes, head of sales at yieldit, said: "Unsurprisingly, factors like affordability and location remain the key drivers for someone choosing a property, but features are becoming increasingly important to tenants.
"As the quality of rental properties coming to market improves, renters are becoming more discerning. Luxuries like integrated smart technology and amenities such as concierge and on-site gyms are becoming more commonplace and expectations are rising.
"If landlords want to achieve high yields, they need to sit up and take notice of what tenants want – it's that simple."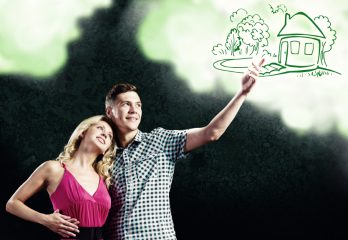 Dream features of property revealed
New research from Leeds Building Society has revealed the dream property for people living in the UK. Dreams According to …