Edinburgh will become the first local authority in Scotland to move into the private rental sector when it builds up to 1,000 homes a year for commercial rent.
The Edinburgh Evening News revealed that the City of Edinburgh Council would launch a new company called Edinburgh Homes.
The newspaper claims that Edinburgh Homes would seek private investors to fund new developments and contracts would be awarded to construction companies to build the properties, before Edinburgh Homes rents, manages and maintains them.
A Council spokesperson says: "We would aim for about 1,000 a year. It has been done elsewhere and it seems to work well. It will make a profit for the Council, which will be reinvested into council services."1 
A report for a meeting of the Council's health, social care and housing committee due next week raises concerns over the cost of housing and how this could increase if the demand for the accommodation is not met. The report also states that the purpose of Edinburgh Homes is to build "good quality, well managed homes."
It continues: "Since the 1970s, house building has failed to keep pace with demand. This, and the relatively easy availability of credit for house buying (until 2008), are the main reasons that the cost of buying or renting a home in the city is too high for households on low to moderate incomes."1 
1 http://www.lettingagenttoday.co.uk/1729-council-to-build-and-let-its-own-homes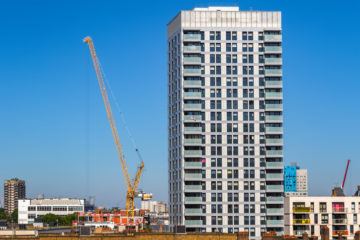 Is build to rent now the dominant force in London's new build sector?
Build to rent specialist Ascend Properties has seen an increase in build to rent properties being completed in London during …