Landlord News
The DPS Celebrates 10 Years of Custodial Deposit Protection
Em Morley - April 11, 2017
The Deposit Protection Service (The DPS) is celebrating ten years of custodial deposit protection, as it marks the tenth anniversary of its creation.
To help provide security and peace of mind to both landlords and tenants over the course of their tenancies, the Government included measures in the Housing Act 2004 that require landlords to protect tenants' deposits in a third-party scheme.
When the legislation was implemented on 6th April 2007, The DPS offered England and Wales' only custodial deposit protection scheme – whereby deposits are securely looked after, rather than retained by a landlord. Over the past ten years, it has protected more than 4.9m deposits.
The Managing Director of The DPS, Julian Foster, comments on the scheme's success: "Over the last decade, millions of landlords and tenants have relied on us as the UK's longest-running custodial scheme for security, peace of mind and the guarantee of fairness when tenancies come to an end.
"This accomplishment is largely down to the hard work and great skills of the diverse team we have, whether it's our highly-rated contact centre, our adjudicators, or our education and training teams."
He adds: "The next decade promises to be even more exciting, with digital developments promising an even easier and rewarding process for letting agents, landlords and tenants."
Yolanda Garrett, an Associate Partner of Statons Estate Agents, says: "It's been a fascinating ten years for the rental sector, and The DPS has played a massive role in driving up standards and improving the experiences of renters, agents and landlords.
"Happy birthday and well done everyone that works there, and especially the wonderful Kerry Jones, our account manager, who will always find the time to speak with me. When I need her help, she supplies me with solid advice to pass to my landlords as soon as she can."
Daren King, the Head of Tenancy Deposit Protection at The DPS, who has worked there since day one, rounds up: "It's been amazing to be part of The DPS right from the very start.
"We kicked off with high standards, and things have improved every year that I've been here. It's exciting to think how different things will be in another ten years, and I'm really glad to be part of a team that plays such a leading role in the industry."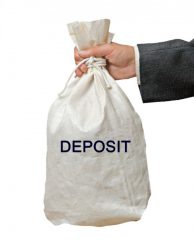 Tiny Amount of Tenant Deposits Not Claimed
Just a small amount of tenancy deposit money is not claimed, according to the Deposit Protection Service (DPS). The DPS …