Cornwall Housing Private Lets is searching for landlords as part of an initiative to reduce the number of rough sleepers in the county.

Working in partnership with Cornwall Council, Cornwall Housing has been awarded funding to set up as a letting agency with enhanced social values. Targeting vulnerable people, who need additional support to access, and stay in the private rental sector (PRS), the initiative aims to increase the number of safe and secure homes in the county.

Their next step is to build partnerships with landlords in the area. The aim is to create transparent relationships in which all parties; landlords, tenants and Cornwall Housing all benefit and are treated fairly.

They hope that the initiative will be able to provide housing for rough sleepers, former rough sleepers and those at risk of rough sleeping.

Nick Cross, Managing Director of Cornwall Housing said: "This is a unique offer to any private landlord and will help to fulfil our duty to help homeless people and to prevent homelessness in Cornwall. Both tenants and landlords will benefit from having access to our tenancy sustainment support. Whether you are a seasoned landlord or new to the sector our Private Lets team will tailor the tenancy to suit each opportunity."
With pre-assessed tenants ready to start an agreement, homeowners can have the confidence that the Cornwall Housing team has the knowledge and expertise for a seamless and well-supported experience with minimal risk. This service will have no upfront costs and the option for a free tenant finder service for self-managing landlords.
Homes of all sizes are needed in Falmouth/Penryn, Penzance, Truro, Newquay, Camborne, Redruth, St Austell, Bodmin, Liskeard and surrounding areas.
Interested landlords should speak to the Cornwall Housing Private Lets team on 01872 224556 for properties in the west of the county or 01208 265616 in the east, or by email at infoprivatelets@cornwallhousing.org.uk
For any tenant's looking to rent a property contact the team at infoprivatelets@cornwallhousing.org.uk. Further information can be found at www.cornwallhousing.org.uk/privatelets.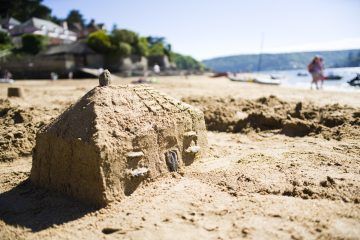 Cornwall's staycation market fuels demand for boutique holiday homes
Property agency Spot Blue International Property has highlighted a number of reasons why Cornwall remains the UK's favourite 'staycation' destination. …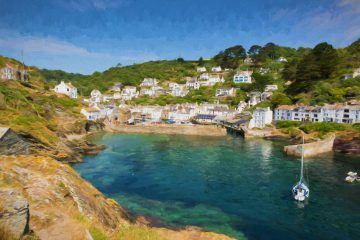 Looking to Buy a UK Holiday Home? Find the Best Rental Returns in Cornwall
If you're thinking of tapping into the UK holiday home market in order to expand or begin your property portfolio, …